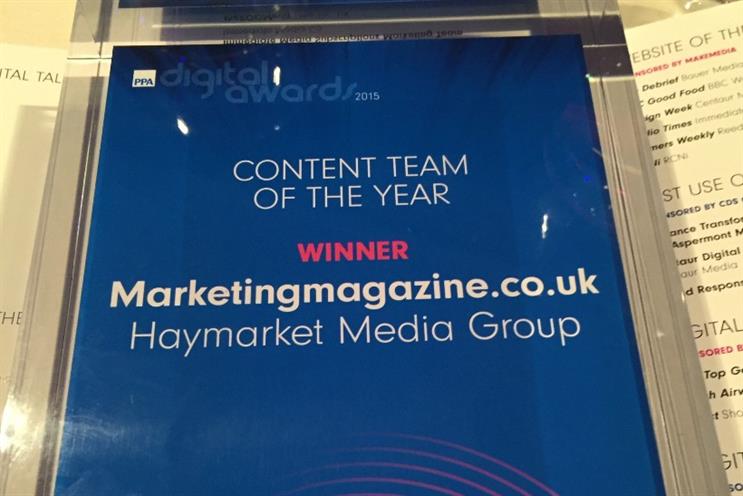 The judges recognised the strategy of the brand of focusing on quality, curated content versus volume, describing it as a smart and brave move that has paid dividends.
Rachel Barnes, editor of Marketing, said: "It's fantastic to have this recognition for the work we have done in the past year, transforming the team and our digital content strategy. I am incredibly proud of this team - what better way to cap off a brilliant year."
The PPA Digital book of the night described the win: "They have streamlined and refocused the content they produce, putting an emphasis on quality content over volume, and it really has paid dividends. Our judges saw this as a very smart and brave restructure that shows real understanding of the target audience, resulting in an impressive award-winning set of figures."
Hearst's Elle picked up the equivalent consumer awards for Content Team of the Year.