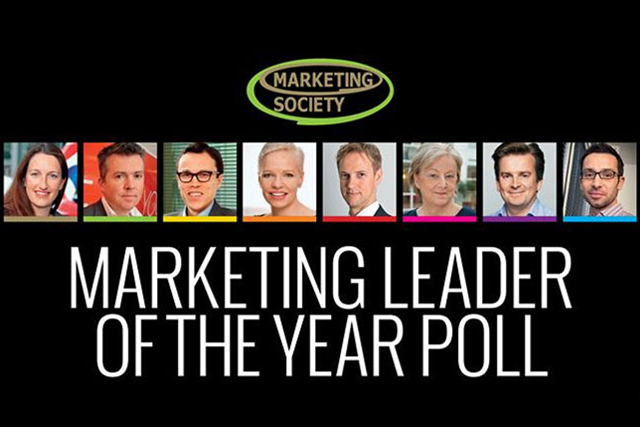 The quartet drew the most votes from a public vote, with British Airways' Abi Comber, Public Health England's Sheila Mitchell, Waitrose' Rupert Thomas and Paddy Power's Christian Woolfenden just missing out.
The winner will be presented with the award at The Marketing Society's Awards for Excellence on 5 June at the London Hilton on Park Lane. Click here to book a table and find out more details.
In the meantime, here's a little more information about the four candidates:
Peter Duffy, group commercial director – customer, marketing and product, easyJet
It's only three years since Duffy took up the marketing reins at easyJet. Nonetheless, in that time he's transformed the erstwhile no-frills airline's offering into one that includes mobile boarding cards, allocated seating and an overhauled digital presence.
Its soaring financial results are testament to Duffy's hard work in the marketing department: annual profits were up 51% last November and the carrier now serves more than 11m business passengers a year.
This, underpinned by the launch of the "Generation easyJet" campaign, marks an impressive year.
Michael Inpong, marketing and R&D director, Muller Dairy
For Inpong, innovation is key to growth and the past year or so at Muller has brought a characteristic focus on product launches.
Kids Corner made its debut in 2013 and went on to deliver £6m in retail sales value; Muller de Luxe Corner delivered a similar return. By the end of 2013, Muller Corner, Mullerlight and Cadbury desserts contributed £44m in additional sales.
Inpong can take much credit, not just for identifying gaps in the market, but also for backing launches with significant marketing support.
He started out at Procter & Gamble, but, after seven years, went to Nestle in 2007, then joined Muller in 2012. Cynics might wonder whether there remain any undiscovered gaps in the dessert sector, but you can bet Inpong is already on the hunt.
Catherine Kehoe, managing director, retail brands and marketing, Lloyds Banking Group
It has been a busy 12 months for Lloyds Banking Group's top marketer.
Her biggest task was to manage the departure of TSB and return of the Lloyds Bank brand, with the creation of a marketing strategy based on the line "The Moments That Matter".
Kehoe also oversaw the creation of a fresh ad strategy for Halifax, and an overhaul of insurance brand Scottish Widows.
Her efforts could have received no greater endorsement than the news that Lloyds reported its first annual profit since being part-nationalised at the start of the recession. In February, the bank revealed its pre-tax profits in 2013 were £415m.
David James, marketing director, Consumer Division, BT
Over the past year James, who joined BT in 2007, has had the enormous task of turning the company into a credible sports broadcaster from scratch.
In his biggest coup, James and his team got one over on the main opposition, Sky, when BT paid £897m for the broadcast rights to the UEFA Champions League.
BT Sport now has more than 2.5m customers and reaches about 4m homes, when its carriage deal with Virgin Media is considered.
It has been a defining year in James' career - he described it as "so busy it's brutal" - which has also included the evolution of the "Flatmates" campaign.
With a war chest in excess of £150m, James is one of the UK's most powerful marketers. Yet, somehow, he also finds time to invent things - The JetRest travel pillow is his creation.