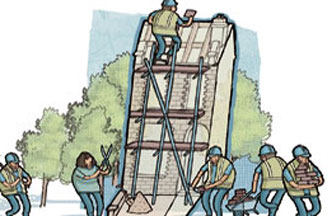 The alliance, a partnership between The Marketing Society and Prince Charles' May Day Trust, chose the points from proposals made at its inaugural meeting in June, chaired by former B&Q marketing director Jo Kenrick.
It hopes the code of practice will help demystify environmental issues for consumers. The word 'respect', for example, would cover subjects such as ethical trading, while 'reward' would be used for internal communications. Kenrick, now with ad agency Fallon as business director on its Asda account, said she hoped consumers will benefit from greater use of 'ordinary language'.
Among the other suggestions was the introduction of an umbrella strapline, 'Another way', to feature on products that help save energy and water, the adoption of a traffic-light labelling system on packaging, and the launch of a consumer information website.
Separately, Marketing has undergone an inspection by the Carbon Trust to establish our carbon footprint, which we will be aiming to reduce over the next two years. The Trust's footprint logo will now appear on our front page to reflect our commitment to the issue.