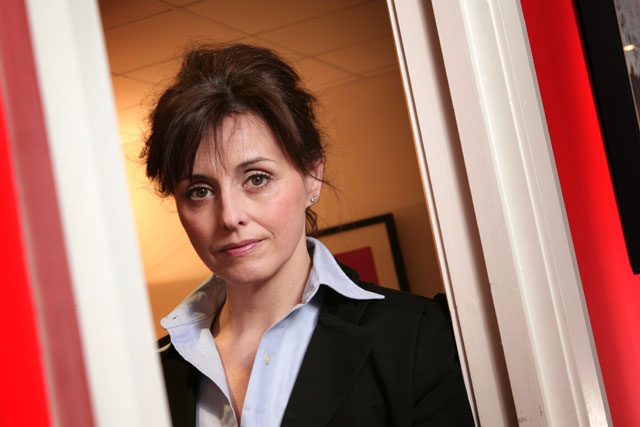 The marketing sector received some welcome news last week, with a survey by the IPA finding that marketers increased their advertising, sponsorship, public relations and other promotional budgets for the sixth quarter in a row.
These findings are in line with an independent study we recently commissioned, which found that senior clients and agency leaders predict that the volume of marketing output with which they are involved will increase during 2014 and beyond.
Marketers also anticipate that they will need to add additional capability to their agency roster, which is good news for agencies.
This may seem like cause for celebration, but before you crack open the champagne, it's time for a reality check.
The post-recession recovery, while welcomed by all, brings new challenges for marketers to navigate in order to capitalise on the loosening of marketing purse strings, and whilst we are indeed seeing pockets of confidence, this is by no means a UK-wide scenario.
The post-recession recovery, while welcomed by all, brings new challenges for marketers

.
We have definitely seen a quiet optimism returning to the market in recent months but I wouldn't go so far as to say that this has blossomed into full confidence just yet.
Budgets are still trailing behind where they were pre-downturn, with an emphasis on early return on investment for any activity undertaken. A bit like Premiership football managers, the window of opportunity during which results need to be delivered is short before caution takes over.
Competition on all fronts is fiercer than ever and poses a significant threat to marketers and agencies alike. For agencies it's imperative that they are on top form when it comes to new business, selecting the right opportunities to pitch for where they can truly play to their strengths.
A one-size-fits-all approach just won't cut it anymore. Clients also have the extra burden of deciding whether or not to use a retainer or project model, move activity in-house or consolidate their agencies.
The ripple effect
It is not only clients and agencies that are affected by this surge in marketing spend, other factions including procurement are feeling the impact too, as organisations are increasingly involving their procurement departments in the pitch process.
Agencies need to find better ways to demonstrate value for money with procurement, who, in turn, can support their marketing colleagues in helping to make the case to the board for increased marketing spend.
And all this whilst both parties struggle with the challenge of attracting and retaining new talent, as almost half (45%) of agencies find this is one of the biggest difficulties facing their organisation.
The importance of being match fit
If, as our research suggests, today's cautious optimism leads to an increase in the number of pitches to fulfil client's needs, capitalising on these new opportunities is not a walk in the park.
Feedback from senior marketers in the study told us that agencies can often fall short when it comes to understanding the client's challenges or opportunities, with pet peeves being poorly presented ideas and failure to ask the right questions during pitches.
Equally, marketers also have a responsibility to ensure that there is clarity around exactly what they expect from their agency partners, with three-quarters (77%) claiming that, in pitches, agencies all too often set an expectation that is rarely delivered on.
Tellingly, 90% of agencies also say this about marketers, showing that this disconnect is mirrored. An agreed scope of work to a confirmed budget, the deliverables expected, criteria as to how the agency performance will be evaluated, culminating in a clear brief, will motivate and empower the agency to give their best.
It is natural that the IPA survey will be interpreted as evidence that the marketing sector is indeed recovering, but bigger budgets do not always translate into a bigger workload for agencies. Those that remain cautious and play to their strengths will be those that benefit from these new opportunities.