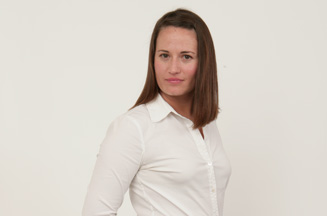 From the high-octane glamour of Harvey Nichols to mobile operator T-Mobile, this year's top young marketers, none of whom is over 30, have each had a significant impact on their brands. The recession notwith­standing, these individuals show that the future of the industry is in safe hands.
This year's group has a wealth of opinions on issues facing marketers today.
The nine individuals in our annual Next Generation list, are likely to feature in Marketing's annual Power 100 ranking, which is produced in association with Engine.
Top 10 tips on how to get ahead in marketing by Next Generation winners
View pictures of the Power 100 Party
Fiona Bosman, 29, Head of brand engagement, Nokia
A genuine marketing talent, Bosman started her career early, as a student brand manager for Red Bull in her native Cape Town. Her dynamism made an impression, and she became a regional brand manager for the energy-drink brand before leading its global youth mar­keting programme in Austria. Bosman took on consult­ancy roles in the UK before taking responsibility for Nokia's music positioning. She views her current role as an opportunity to change how a big brand works.
Describes herself as light-hearted, driven and thoughtful.
Dream job Would like to set up her own consult­ancy, and reconnect big brands with consumers.
Favourite brand Innocent. 'It is honest, and launched itself in such an unconventional way.'
James Millett, 29, Brand communications manager, Audi
Millett is not an archetypal car marketer, having started his career in investment banking before joining a start-up event marketing company. He launched his marketing career at VW Vans before becoming a product manager at Audi. An ambitious, intelligent and focused worker, Millett works across Audi's marketing platform and claims he lives and breathes the brand; his current set of wheels is an Audi Q5. Known as a hands-on marketer, he is widely tipped for the top.
Describes himself as energetic, committed, challenging.
Favourite brand Guinness, which, he says, is the creator of some of the most consistent and iconic advertising ever produced. 'Its sports and events strategy has allowed it to build a real affinity with customers - and I am partial to a pint.'
Sarah Kilmartin, 29, Brand development manager, T-Mobile
The mobile brand's 'Life's for sharing' campaign has proved an exciting experience for Kilmartin. With a wide-ranging remit covering products, internal communications and above-the-line marketing, there is no doubt that she has plenty on her plate. Although she works for a technology-driven company, Kilmartin is com­pletely focused on the consumer and refuses to indulge in jargon. 'In essence, the technology we use is very much to keep in touch with the special people in our lives. It's all about human connections,' she says.
Describes herself as positive, adaptable, personable.
Favourite brand The BBC. 'The way it has reinvented itself and how the brand can appeal to such a wide-ranging audience is amazing.'
Anita Kinniburgh, 25, Brand manager, Green & Black's
A born adventurer who loves to travel, Kinniburgh has a natural affinity to the pioneering organic chocolate brand. While studying for a psychology degree, she secured an internship at L'Oréal where she worked on the Shu Umera brand. She went on to work on Lancôme during a second placement. Kinniburgh's first foray into the food market was at food services company Sodexo, before she moved to Green & Black's and was swiftly promoted to brand manager. Her respon­sibilities range from product and packaging innovation to rolling out a redesigned website across the globe.
Describes herself as vivacious, passionate, motivated.
Dream job Working on a lifestyle brand like White Stuff.
Favourite brand 'I loved what Mini did with outdoor - having life-sized cars driving up the walls of buildings.'
Jennifer Gershon, 29, European brand director, Snickers and Milky Way
Gershon has always had an interest in marketing. After earning a degree in business studies at Sheffield University, she joined the Mars graduate scheme and quickly opted to specialise in marketing. She spent three years as senior brand manager for Galaxy, where she oversaw a range of successful tie-ups, including a partnership with hit movie The Devil Wears Prada. Gershon then began work on seasonal and boxed chocolates. In her current role, she works across markets and represents the European region in global forums, which she relishes.
Describes herself as positive, energetic, committed.
Favourite brand Abel & Cole. 'I love the pioneering spirit behind the business. It has done a great job of building the brand's relevance to consumers today.'
Mike Smith, 27, Group brand manager, Dairy Crest
After falling into brand management at university, when he achieved a placement at Brylcreem, Smith has forged ahead with a solid career at Dairy Crest. The first brand he worked on was Cathedral City, which he claims was a wonderful experience as he is a long-time fan of the cheese. Smith loves working across a wide variety of brands, as it means that every day on the job is differ­ent. The most satisfying element, he says, is seeing products he has developed, from Weight Watchers cream to cookie dough, on the supermarket shelf.
Describes himself as passionate, hardworking, honest.
Dream job Sailing into the sunshine.
Favourite brand Ginsters. 'It was ahead of the trend. It has an honesty about what it does and a focus on provenance and honesty, with good humour.'
Erin Monahan, 27, Brand manager, News of the World
The fast-moving working environment at the News of the World's head­quarters in Wapping is a 'dream come true' for Mona­han. In the six months since joining the team, she has worked on the Sun­day tabloid's first brand repositioning, as well as national campaigns. Mona­han began in media sales at Haymarket Publishing before moving to BBC Magazines. While she admits that the News of the World can be polarising, Monahan says it is a boon to work on a brand on which everyone has an opinion.
Describes herself as confident, determined, energetic.
Dream job 'As long as I am working on a brand I am passionate about, I am happy.'
Favourite brand Orange, which 'has a lot of fun with its advertising and brings comedy into its spots'.
Tom Cartmale, 30, UK marketing director, Oakley
Cartmale is a focused man. After completing a sports marketing degree at Bournemouth University, he quickly secured a role in sports PR at Radiator PR, where he worked on the Nike brand. He then moved to Lexus, where his remit for two years included Barclays' sponsor­ship of football's Premier League. He joined Oakley as PR manager in 2007 before being promo­ted to marketing director. A sports fanatic, he plays tennis and golf, and has lately taken up snowboarding. His most pressing challenge is to bring the Oakley brand into the lifestyle sector.
Describes himself as personable, creative, positive.
Favourite brand Sony. 'I love the way it has maintained such a premium feel and has created such strong, memorable ads which really bring its products to life.'
Shona Campbell, 29, Marketing manager, Harvey Nichols
The stylish Campbell is the perfect brand ambassador for Harvey Nichols. She started her seven-year tenure at the luxury department store as a beauty products buyer. However, she was quickly attracted to the marketing department, where she has been market­ing manager for the past two years. In that time, the brand has scooped a wealth of creative accolades for its innovative campaigns and brought a much-needed sense of personality to the fashion retail world.
Describes herself as passionate, energetic, determined.
Dream job Marketing director of New York department store Barneys. 'It is such a vibrant brand and, like Harvey Nichols, has really captured consumers' hearts.'
Favourite brand Barneys.