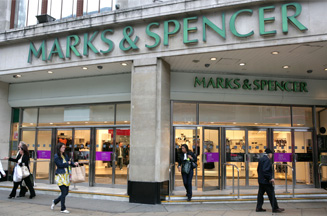 After a trial in 54 stores in the North East and South East of England, it will introduce 400 brands including Heinz, Persil, Marmite, Kit Kat, Kellogg and Coca-Cola to all its UK stores.
The initiative is part of an attempt to close the gap with rival upmarket supermarket Waitrose, and follows its recent price-comparison campaign to counter the success of the Essential Waitrose range.
M&S' interim half-year pre-tax profit are expected to be down to £285m from £298m last year.