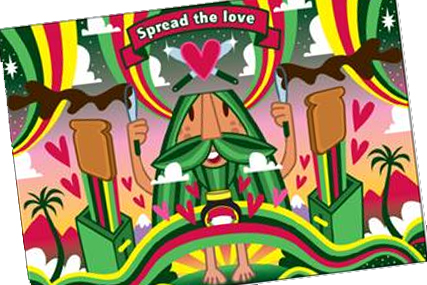 Available from today, the e-cards come with three different messages about love.
Visitors to the Marmite fan page who 'like' the brand will be able to send one of the e-cards to contacts within their network on Valentine's Day.
The campaign was devised by Splendid Communications.
Marmite, famous for its 'you either love it or you hate it' positioning, has more than 770,000 fans on its brand page.
It is already very active with the community, posting Marmite recipes, videos and naming fans of the month.
Nicky Waymark, marketing manager at Unilever, said: "Our fans are crazy about Marmite so we are always looking for new ways to engage them."
"Hopefully everyone will join in spreading the love and share the cards with their family and friends," he said.
Earlier this week, Unilever announced that it has shifted away from using social media simply for fan acquisition and was to focus more on social CRM programmes that trigger advocacy through word of mouth.