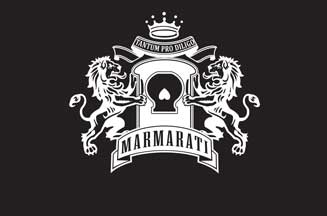 The Unilever-owned brand said the product will be launched exclusively through social media channels such as Facebook and blogs.
It added that Marmite 'lovers' can try the new variant before it hit shelves next year by proving their love for the brand.
Around 40 consumers have been invited to join the 'Marmarati' secret society.
The members, all of who have expressed an affinity for Marmite on social network sites, will help create the product.
Other consumers can try the variant before it hits shops by uploading content, such as a video, photograph or poem, to prove their love for the brand.
Tom Denyard, marketing manager for Marmite, said: 'With thousands of Marmite fans regularly talking about Marmite online, we felt it only right to get them involved in the launch of this new product, which is being developed just for hardcore lovers. '
Marmite is working with social media agency We Are Social on the project.
The Marmite effect: it's better to be a polarising brand that people love or hate than
Unilever plans to launch Marmite breakfast bar