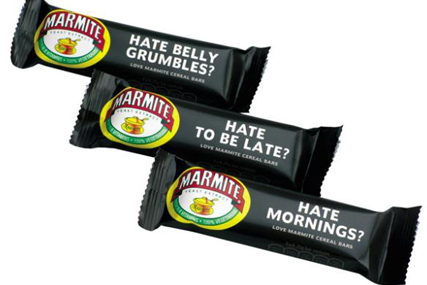 Marmite entered the £300m UK cereal bar category last November in a move supported by a £1.5m marketing investment.
This week's Facebook activity supplements press and outdoor ads and has been planned by Marmite's media agency Mindshare.
The ads will give users the opportunity to trial the new Marmite product, and then click through to the new Marmite Cereal bars fan page.
Tom Denyard, marketing manager for Marmite, said: "Marmite already has a huge following on Facebook, and this new ad format provides us with another great way to really engage with and hear from all the Marmite lovers – and haters – out there about our exciting new range."
Facebook ad units launched last June and allows users to become a fan of a page or RSVP within the ad unit itself – like Facebook's home page engagement ads.
Stephen Haines, UK commercial director of Facebook, said: "We have already seen great success with sampling ads for big brands in the US, so we're really pleased that UK brands now have the opportunity to engage with consumers in the same way.
"Being able to build a two-way dialogue with prospective customers and gain insight into this audience in terms of their likes, interests and beliefs will also help these brands to develop a more powerful, lengthy and profitable relationship with consumers."
The 25g Marmite cereal bar contains 93 calories and comes in multipacks of six (RSP £1.99).