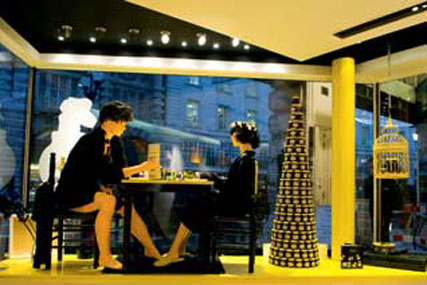 Marmite opened a limited-edition pop-up shop in Regent Street, London last year.
It is now poised to launch new pop-up shops in 2011. The outlets will have a new location and will be different to the previous incarnation.
Matt Burgess, managing director of the brand, admitted it is plotting further launches.
He said: "We are looking at 2011 and it is under serious consideration. But it needs to be slightly different than before. It needs to be a new location, unusual location and bespoke."
The pop-up shop in London was open seven days a week and stocked more than 100 Marmite-inspired products, some of which were sold exclusively at the store.
Products included food, clothes, artwork and Christmas boxes. The pop-up shop was promoted through the brand's Twitter following.
To read the full interview with Burgess, look out for next week's issue of Marketing.