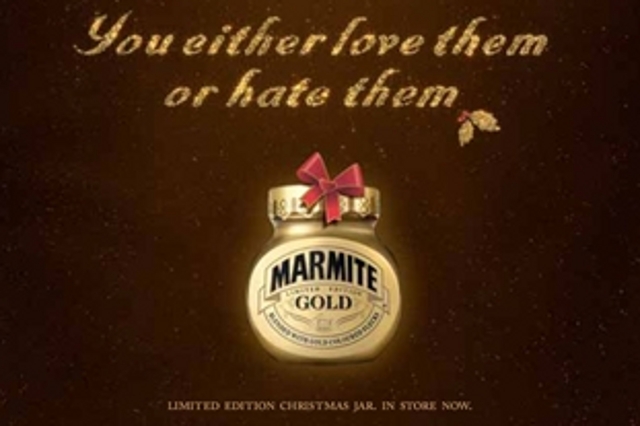 The Unilever-owned spread will create a series of Christmas characters, including elves and a Father Christmas, out of lights.
They will line Oxford Street from Poland Street to Marble Arch, flashing in certain sequences to create an animation effect.
The characters will be depicted either enjoying or hating Marmite when the lights are switched on in London on 5 November.
Marmite is also offering the public the chance to see themselves on a banner screen placed above Selfridges. After turning on the lights, the brand will launch an app on its Facebook page that allows people to upload a picture of themselves wearing an expression of love or hate.
Those taking part will be given an allotted time slot to see their image on the screen. The app will live stream the event for people who are unable to make it to the London venue.
A camera will also be placed in a bus shelter near Bond Street tube station. It will take pictures of the general public that will appear on the screen above Selfridges within three minutes of being taken.
Oxford Street began offering its Christmas lights to sponsors five-years ago. Disney was the first brand to sign up to the scheme.