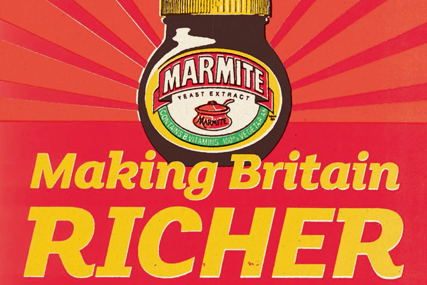 Created by DDB UK, "The Love Party" and "The Hate Party" have been set up, with each attempting to convince the public to vote for them on a specially created election website, www.marmitenewsnetwork.com.
Each party has a Marmite-related manifesto and a series of pledges to be implemented if they get in power.
The Love Party, which will be led by Faye Freely, will aim to "Spread the Love" of Marmite across the UK by highlighting its nutritional values and looking into new ways of using the product to help tackle social issues.
The Party has pledged to set up anger management courses for Marmite haters, and build a Marmite shrine where lovers of the snack can congregate.
The Hate Party will be led by Steve Heaving, and has called to "Stop the Spread" of Marmite by reducing its production and consumption.
Pledges made by the party include introducing designated "Marmite-eating" zones, and a compulsory label change to "Tarmite".
The parties will begin campaigning on 2 April when their party political broadcasts will be launched on TV and online.
Both candidates will have Facebook page and Twitter feeds containing information on their manifestos, and will also launch press ads in various weekly magazines.
The Marmite News Network site will run rolling news coverage of the election campaign, broadcasting party announcements and events.
Voting will close on Thursday 29 April, with the winning party being announced on 2 May.