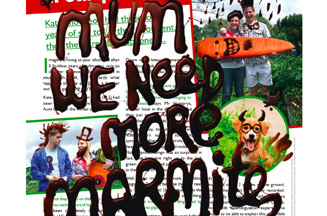 Launching this week, a national press campaign created by agency Iris will feature the popular characters as part of Marmite's tie-up with the DCSF's 'Reading For Life' a government initiative that seeks to promote the benefits of enjoying reading from a young age.

Marmite will be giving away free audiobook downloads as part of the initiative, and will give life to its brand positioning with two alternative promotional jars: 'Marmite is perfect'/ 'Marmite is horrid', which feature illustrations by illustrator Tony Ross.
The campaign also comprises radio ads with the aim of targeting families with children aged between 6 and 10 years old.

An online splash page has been developed by AKQA as part of the campaign, and there will also be a PR drive by Splendid. To redeem their free audiobook, consumers must find their unique code on the jar and enter it at Marmite.co.uk. There are five Horrid Henry stories to collect.
The partnership was developed by Cocktail Marketing.