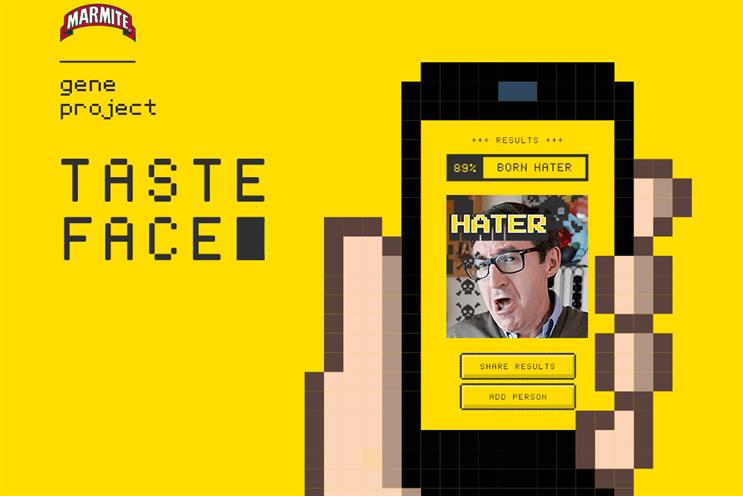 TasteFace, created by digital agency AnalogFolk, uses facial recognition technology to gauge people's reactions to Marmite. The software builds on the Microsoft Emotion API that recognises facial expressions across eight emotions such as contempt, disgust, happiness, fear and surprise.
AnalogFolk developed a bespoke algorithm to convert those emotions into a sliding scale of love and hate for Marmite. After the taste test, the app gives users a rating between 0% and 100%.
TasteFace encourages users to share the results of their test, with a customisable reaction gif for social media.
The app is part of a Marmite campaign claiming that people are born genetically more likely to love or hate the product. The Unilever brand commissioned a scientific study that discovered 15 genetic markers linked to people's preference for the spread.
Adam & Eve/DDB created the campaign, which includes a TV ad that broke on Saturday. People can also order their own Marmite gene testing kits.
Philippa Atkinson, brand manager for Marmite at Unilever, said: "With TasteFace we are encouraging the British public to try Marmite, butter their toast and discover their fate – are they lovers or haters? We know that some people have written off Marmite in the past, so innovations like TasteFace, while fun, also serve a real purpose, by encouraging people to give it a go!"