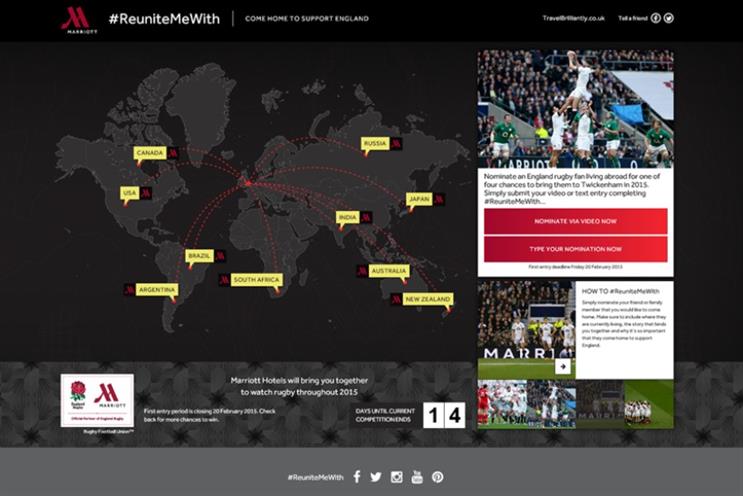 The hotel chain has launched #ReuniteMeWith, which allows UK consumers to nominate a loved one abroad to come home to watch a match.
Entrants must submit a video message to Marriott's dedicated microsite explaining why their friend or loved one should be flown home for an England game at Twickenham this year. Marriott will pick four winners across 13 countries to attend a match with their friends and family, with the first starting on 21 March.
The campaign uses Skype behavioural and communication data between the UK and other countries to target the relevant demographic across 13 rugby-loving countries, which include South Africa, Australia and New Zealand.
It will also run across other Microsoft-owned platforms including MSN, Outlook.com and Windows 8 in the UK, plus England Rugby channels, digital and experiential.
Chi Nguyen, European field marketing director for Marriott Hotels, said: "We wanted to do something special for fans living abroad, who usually can only watch the game on TV at awkward times in the middle of the night.
Brand: Microsoft
Agency: MEC Access
---
Read next