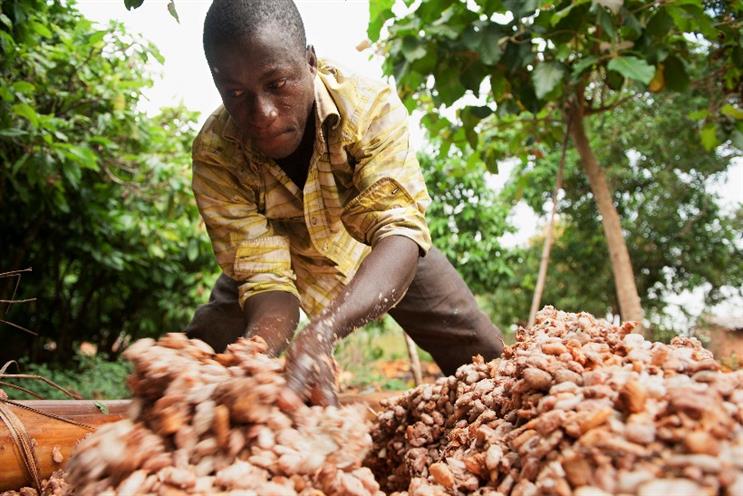 The agreement between Mars Chocolate UK and the Fairtrade Foundation will see Mars Bars carry the Fairtrade branding on labelling.
Mars is the first UK company to commit to Fairtrade's new Cocoa Sourcing Programme and marks its target to shift all cocoa sourcing into Fairtrade by 2020. The Maltesers and Galaxy brands already use certified sustainable sourcing.
The programme is aimed at giving cocoa farmers more opportunities to sell their produce on Fairtrade terms, Mars said.
The confectionery giant has already achieved Fairtrade accreditation for Maltesers, and its latest commitment with Mars Bars will take its total Fairtrade premiums paid to cocoa co-operatives in West Africa to more than $2m per year by 2016.
"It's a crucial next step in our global commitment to certify that 100% of our cocoa has been produced in a sustainable manner by 2020," said Mars Chocolate UK president Blas Maquivar.
"It means that all three of our top UK chocolate brands now source certified cocoa… This partnership brings us one step closer to sustainable, ethically sourced cocoa becoming the norm in the chocolate industry."
Mike Gidney, Fairtrade Foundation CEO said: "Cocoa farmers constantly tell us they're anxious to sell more of their crops on Fairtrade terms, and we know how it can start to change their lives when they receive fairer rewards for their efforts."