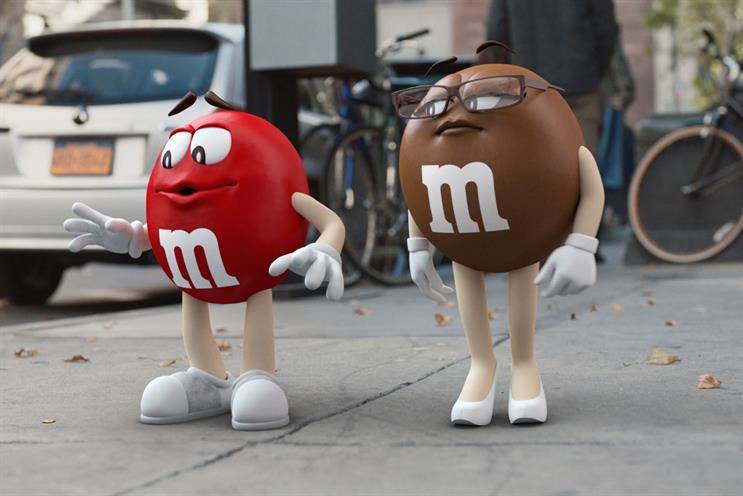 The US confectionery and food giant previously separated planning and buying, and split those duties in different regions.
WPP's MediaCom held the global planning account, while Publicis Groupe's Starcom and Zenith and Omnicom's OMD shared buying duties with MediaCom, though the latter only handled around a quarter of buying.
The entire global business - worth £1.4bn globally, according to data from Recma - will now be consolidated into MediaCom, including buying for the US and China, with the new arrangements kicking in from 1 January 2019. The review was managed by ID Comms, with pricing analysis management by Ebiquity.
The global media planning and buying consolidation came just a year after Mars completed a £400m buying review in seven markets, including the UK, Germany, China, India and Japan.
In a statement, Andrew Clarke, chief marketing and customer officer at Mars, said: "This partnership will be a crucial accelerator in our ambition to be quicker, bolder and even more innovative when it comes to meeting our consumer needs. It brings thought leadership and actionable use of data and insights to meet our media needs."
It will prove to be one of Clarke's last major decisions as Mars chief marketing officer, following his promotion to the role of global president for Mars Wrigley Confectionery.
Rob Rakowitz, Mars' global media director, added: "It was impressive to see some of the fresh, challenging approaches from all three of the agencies. It's helped evolve our thinking throughout the pitch and inspired us to be even bolder in our ambition.
"Group M created a custom operating model for us which enables us to put data at the heart of our decision making, drive speed at a global, local and campaign level, and use our resources efficiently."
Separately, earlier this week, it was revealed that Mars had suspended all UK advertising on YouTube for the second time within a year, after ads for its Starburst brand had run alongside a "drill" music video on the Google-owned platform.
Drill is a rap music genre known for being linked to violent crime in London and often contains lyrics about violence and gang symbols.
A spokeswoman for Mars had said the incident was "unacceptable and disappointing", and that it was working with Google and its media buying agencies "to understand what went wrong".