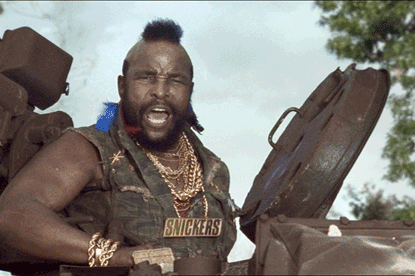 Consumers could type whatever slogan they wanted on to the site, at www.snckrz.com, and the words would appear on the logo on the front of a Snickers bar.

The site, which has now been shut down, was supported by a live Twitter feed, which allowed users to share their creations with each other.

The agency claims that the site had been visited by more than 80,000 users before Mars issued the cease-and-desist order.

The site was created by Poke's creative director, Tom Ajello, who worked on the award-winning design for Snickers.com in 2001, when he was working for Modem Media.

News of the cease and desist comes weeks after Mars was forced to abandon a campaign for Skittles, which saw the brand's homepage turn into a live Twitter feed displaying every single Tweet that mentioned the Skittles name.