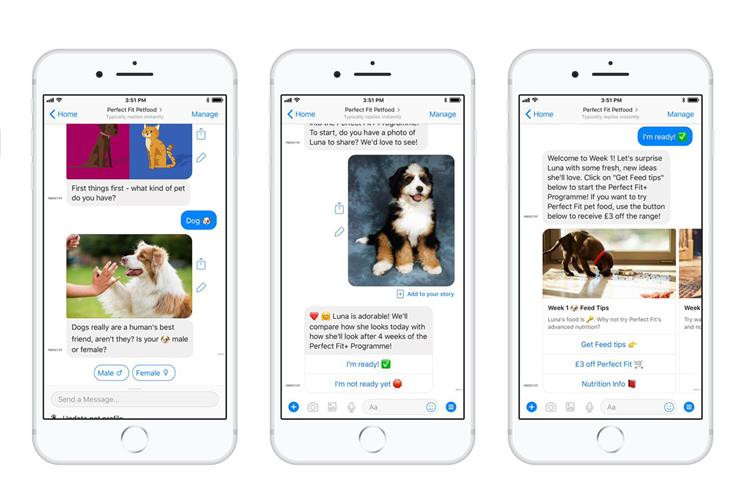 Available via Facebook Messenger, the chatbot will gather information from the user to create personalised tips and insights to create a "Perfect Fit Plus Programme" for pets.

The chatbot is powered by enterprise chatbot platform Snaps and is part of Launchpad, a global programme for Mars built in partnership with MediaCom.
Launchpad is meant to help Mars trial innovative ideas and partners and bring agility to the organisation.
"The Perfect Fit Plus Programme is designed to help owners care for their pets with everything from nutrition to exercise and the chatbot makes it even easier for owners to access it. Using artificial intelligence technology, the programme creates personalised advice specific to the needs of each cat or dog – a UK first," Elen Gyulnazaryan, Perfect Fit brand manager, said.
How it works
Pet owners find the chatbot by looking for "Perfect Fit Petfood" in Messenger. The chatbot will then gather a pet profile to create a four-week programme aimed at boosting the pet's wellbeing.
The chabot will conduct brief follow-ups with the user after the main weekly lesson is complete, to see how the pet and pet owner have incorporated the takeaways from each session.
At any time, users may ask the chatbot a direct question regarding the health, habits or happiness of their pet. The bot will provide an answer, either within the chabot experience, or by linking to an external web page with more information.
At the end of the four weeks, users may continue to interact with the chatbot, asking relevant health and happiness-related questions throughout the life of their pet.