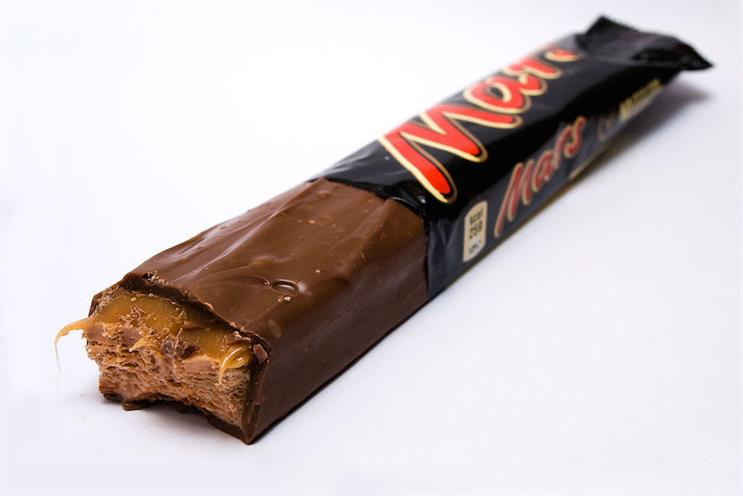 Mars and Snickers bars recalled over plastic scare
US confectionery giant Mars has ordered a full recall of a number of its most popular chocolate bars in the UK, and several other European nations.

Customers are warned not to eat any Mars or Snickers bars or Celebration boxes with best before dates from June 2016 to January 2017, as they may contain plastic.

The massive recall covers millions of products sold in 55 countries, including the UK, Germany, Spain and France, which are all made at Mars Inc's factory in Veghel in the Netherlands.

The move comes after a customer found a red piece of plastic in a Snickers bar bought on January 8 in Germany.

After he complained to Mars, the plastic was traced back to Veghel which determined that it came from a protective cover used in the plant's manufacturing process.

Source: Daily Mail
(picture credit: Asim18 under Wikimedia Commons)
PayPal to launch Venmo app in Britain
An app that allows youngsters to exchange money and attach emojis and coarse messages to transactions is to be launched in Britain.

Venmo, part of the PayPal empire, is seen as one of the apps that could lead to the death of cash as people under 30 adopt digital wallets and use smartphones to pay each other money.

The peer-to-peer app has spread rapidly in America, where "millennials" use it to pay each other back for pizza or beer by "Venmoing", rather than using cash.

Source: The Times
Magazine publisher Time Inc considering Yahoo bid
Time Inc is considering an acquisition of Yahoo's core business. The $1.5 billion owner of magazines including People, Sports Illustrated, Time and Fortune, has heard a presentation from Citigroup bankers on pursuing a deal to merge with Yahoo, according to people familiar with the matter.

The idea is of real interest to Time Inc. chief executive officer Joe Ripp, said the people, who asked not to be identified because the information is private. Citigroup hasn't been retained, the people said.

Time Inc. would be competing with giants such as Verizon Communications and AT&T for Yahoo, putting itself squarely in an underdog role to merge with the business.
Source: Bloomberg


'Ride me all day for £3', 'Are you beach body ready?', 'Taste the Bush', 'The only Aussie we don't want to get out'. These four ad taglines and their accompanying imagery caused serious offence in 2015, and grabbed the nation's attention for all the wrong reasons. But, does the old adage that all publicity is good publicity ring true in these cases? Do people like to feel outraged to some extent, or are we reaching the point where bad-taste ads put consumers off a brand for good?
High-profile hacking cases and daily bombardments of unwanted marketing interventions in personal browsing and leisure time are forcing consumers to rethink what data they share and with whom they share it. Marketers have to reframe the data issue.
If you watch one video today...
...then don't watch a video, listen to our latest Marketing Mind podcast. Hosted by editor Rachel Barnes and featuring planning partner from BMB, David Bain, and features editor Rebecca Coleman, this month's episode explores good and bad taste in advertising (including one creative's view on the most tasteless campaign she's ever produced).