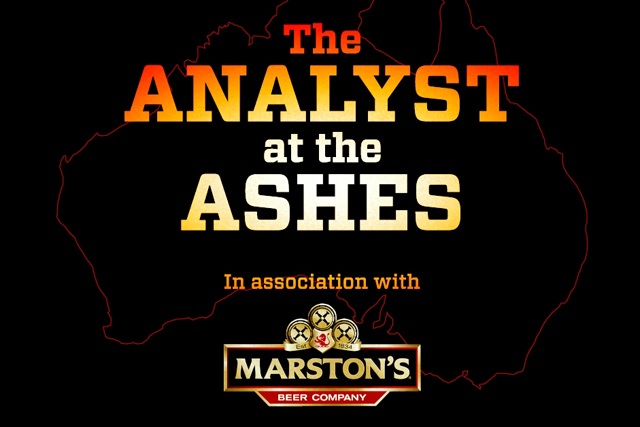 The campaign will launch in the paper on Monday (22 November) with display advertisements as well as a 'Player with Pedigree' feature, which will focus on a specific England player and the skills he has to offer ahead of each of the Tests.

Campaign activity will run until the end of the tour and cover every day of all five Test Matches. It is supported by online activity from 24 November, ahead of the first Test in Brisbane.

From the opening day of The Ashes, Marston's Pedigree will also sponsor daily updates on Telegraph TV as part of TMG's Ashes coverage.

Cricket analyst Simon Hughes will report on the event from Australia where he will provide viewers of Telegraph TV with 'Marston's Pedigree Ashes Updates'.

The updates will include views from guest pundits and fans as well as Simon's tips and insights into which team holds the advantage.

Marston's has been the official beer of England cricket since 2006.

Keith Perry, group managing editor of sport at TMG, said: "We are delighted to be partnering with Marston's Pedigree as Simon Hughes sets out on another Ashes adventure in Australia. Simon is an outstanding broadcaster and his reports from Australia will be one of the absolute highlights of our coverage.

Des Gallagher, marketing manager at Marston's Pedigree, said: "The team at TMG has embraced our creative platform and we're really looking forward to a successful Ashes campaign for England!"