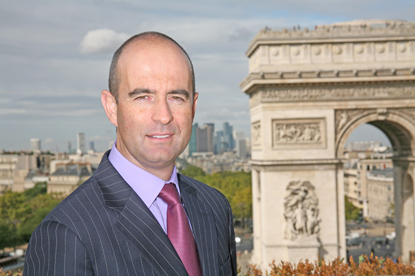 In his new role, he will oversee the company's direct and digital programmes for clients including Honda, Kraft and Pepsi.
For the past two years, Reidy has been responsible for overseeing the global roll-out of the Publicis Modem network, which now has offices in 40 countries and employs 1,200 staff.
Since then, Publicis Worldwide's digital revenues have doubled. Digital now accounts for 15 per cent of the network's revenues.
Richard Pinder, the chief operating officer of Publicis Worldwide, said: "Martin helped us launch our global digital network, Publicis Modem, two years ago and it is now a well-established part of the company. We wish him well in this new role."
Reidy joined Modem Media as its chief executive in 2004. In May 2007, he became the worldwide chief executive of Publicis Modem, which was formed when the Publicis Groupe merged Modem Media and Publicis Worldwide.
Publicis will now split Reidy's role into two jobs; worldwide chief executive for Publicis Modem and worldwide chief executive for Publicis Dialog. Appointments are expected shortly.