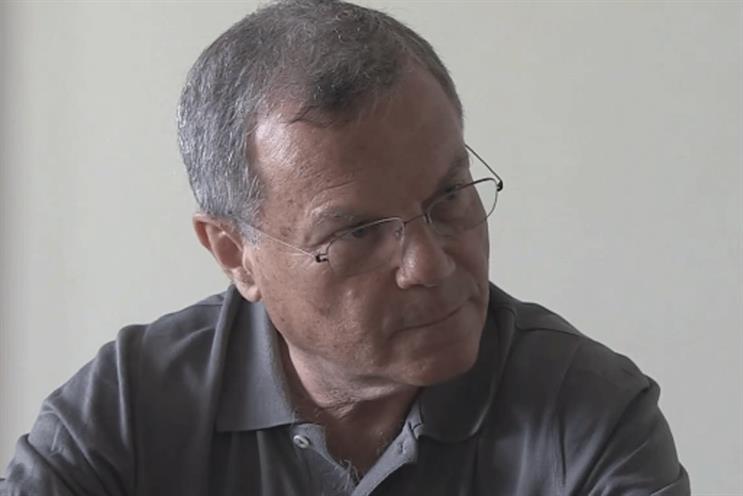 Talking to Campaign about the number and size of live media reviews for some of the world's biggest spenders on paid media (accounting for around $25 billion of billings), including Coca-Cola, Unilever, L'Oreal and Johnson & Johnson, WPP's founder was certain there is more to it than the cyclical nature of the business.
Sorrell said: "I don't think it's a coincidence. Irwin [Gotlieb, chairman of WPP's Group M]] and I, and he's been at it longer than I have, we can't remember anything like this.
"I think clients are insecure. It's symbolic of a number things. It's symbolic of the old Holy Grail [and marketers asking], 'am I spending the right amount, should it be more or less, the same?' and 'where should I spend it? The choices are much more complex now."
One of the main stumbling blocks, according to Sorrell, is the lack of confidence expressed by clients and agencies alike in the current media measurement systems.
The speed with which TV viewing has switched from traditional screens to mobile screens, for example, has caused a problem for media owners still trading off traditional ratings.
Philippe Dauman, the chief executive of Viacom, has been one of the most outspoken critics of the current situation, claiming "we are in a transitional moment, where the existing measurement services have not caught up to the marketplace".
Sorrell said: "On off-line [media] the measurement system is something that has to be improved. We see the same thing around the world, Nielsen is not sufficient. Phillipe Dauman [chief executive of Viacom] is right when he criticises Nielsen.
"Online, clearly comScore is the standard but you have to raise the bar on viewability. We hear 50 per cent of video is not watched, if that's the case what's the standard for a view?
"So you have offline not counting out of home, and second and third screens are deficient, so the hurdle is not high enough, and on online [what constitutes a standard video view] is too low, it has to be raised. Group M's standards for viewability are higher than the IAB's industry standard, it's a nonsense."
Another industry issue rumbling throughout the marketplace at present is the concern surrounding media rebates. In some markets, financial kickbacks between media owners and agencies are part of the daily transaction, however there is growing confusion between what is happening where, and what type of deals are being made.
In the US, the Association of National Advertisers (ANA), has called for a research agency to conduct an industry-wide media transparency study in an attempt to "demystify the landscape".
It came after Pivotal Research analyst Brian Wieser downgraded all the US agency holding groups citing "emerging concerns among marketers" about misleading payment terms.
Separately, there is also concern about how digital trading desks are buying and selling online inventory in the programmatic space.
Sorrell said: "Now the rebate issue is something that people raise, but there are no rebates in the US, but in Brazil by statute full provision is meant to rebate.
"And on the transparency issue, we [WPP] have been transparent about the non transparency on Xaxis [the group's digital trading desk].
"Omnicom did not reveal until a quarterly earnings call (either by accident or design) when they did admit they buy inventory.
"That's why we've called for the industry to give a billings figure, a revenue figure and a net sales figure. If there is no difference between the revenue and net sales figure then why not give it and clear up the uncertainty."
WPP's leader also called for a more even approach to what is being demanded of agencies when compared to some of the world's tech giants.
He noted: "On the transparency and trust issues, nobody says to Google 'how does the algorithm work?', or to Facebook, and by the way nobody criticises their margins."
"I think there has to be a consistency here. Opting in on Xaxis was a big performance. It means we had to rewrite all our contracts. We could have gone opt out and made it very easy.
"All of these things do not help. Giving more information will help."
Media agencies as media owners
Earlier this week, Sorrell had announced a new partnership with social media platform, Snapchat, and newsbrand, the Daily Mail, around branded content.
WPP's leader had described the new venture, Truffle Pig, as an attempt to diversify revenue streams away from the traditional business of media planning and buying, where margins continue to be squeezed.
Further explaining the move away from WPP's core agency businesses, Sorrell said: "We're experimenting with different approaches... Vice we have 9.4 per cent, Fox five per cent, Disney five per cent. We're investing in Truffle Pig.
"If media owners want to experiment with us, like Associated Newspapers [Daily Mail], we'll do that. We're doing it all the time. In a fragmented environment we've moved on.
"If you look at Vice, which is quite an extraordinary little cock pit - look who you've got in there [as investors]. You've got us [WPP], Fox and Disney. The model has changed."
The WPP leader pointed to increased pressure from clients to cut costs and reduce margins around traditional paid advertising as an explanation for the new approach.
He said: "There is no doubt that the balance between marketing and procurement has shifted. We think that marketing has lost power and it has to establish that influence. Growing the top line is critical.
"The pressure that we feel, and I know that you wouldn't be in this business unless you're an optimist, but you have to be realistic. People [clients] want effectiveness, which means better work, and they want it more efficiently.
"And sometimes the effectiveness is not as high up the agenda as efficiency. In this environment we have to be more efficient.
"In order to grow [WPP's] top line and bottom line, which is what we have to do, we have to have new approaches; so technology, data and content.
"New markets, new media, data and the application of technology and horizontality are our three differentiators beyond talent."
Sorrell said WPP was not alone in blurring the lines between traditional relationships between media owners and agencies, and pointed to Havas Media's Dominique Delport: "Dominique Delport, last time I checked, who runs Havas Media is on the board at Canal+ or Vivendi, so the approaches are changing,"
"You would never have thought that the guy who runs a media agency will be sitting on the board of a French TV channel.
"You can look at things in a sort of linear form, in the old way, but you're going to have trouble. You have to look at new ways. Supply chains are being shortened. Profitability of traditional businesses is being reduced."