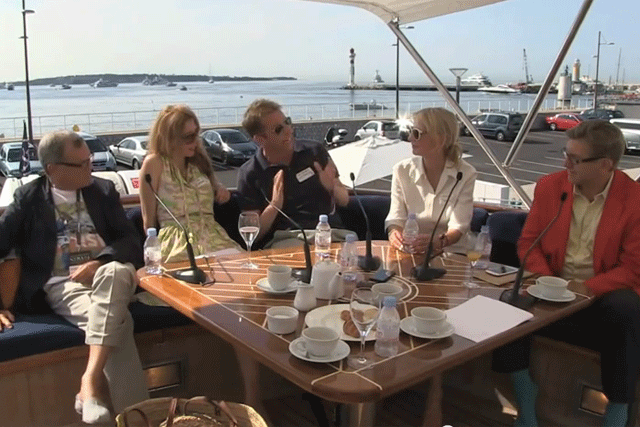 Sorrell condemned the traditional agency model during Cannes, at a talk about content with Unilever's chief marketing and communications officer, Keith Weed, and YouTube's global marcomms director, Anna Bateson, that was hosted by The&Partnership.
The WPP chief executive explained that agencies no longer had the monopoly on creating content and that edits suits in Shoreditch and LA were full of young people making content with no screen actors guild and no unions.
Sorrell said: "We can crowd source content, create content with our mobile phones. The world has changed. Finding relevant content is highly relevant to our business.
"We're like blind men in the dark. We're bumping around trying to find the right way through, and we're experimenting with it. We're getting our traditional verticles to experiment, through something like Ogilvy Entertainment or Group M."
Sorrell also said the internet-led proliferation of channels was forcing the holding companies' hand in terms of integration.
He said: "The dividing line between media and so-called creative agencies has got less and less. Content has amplified the problems of us, not clients, integrating the offer in a sophisticated way.
"If WPP, Omnicom and Publicis [...] are trying to recreate the full service agency of the 21st century, then content makes that more apparent, more important and more necessary."
Unilever's Weed said marketers and brands were having an equally difficult time adjusting to the new world.
"Five years ago we would have gone to Ogilvy & Mather or whomever and they would say here's your poster etc.
"Now we have to go [to various specialist agencies] like a kid in a sweet shop saying we'll have one of these, this and that.
"But what is really terrifying is that everyone is optimising for the brand. Mobile specialists give a 110 per cent solution in mobile, but we want a 110 solution for the brand even if it's only 85 per cent mobile."
Not even Nick Howarth, the chief executive of CHI & Partners, defended the present agency model.
He said: "I think there are changing rules of communication that clients are coming to grips with. The past 10 years we [agencies] have been obsessed with longevity and consistency. I wonder if those are less important now…
"My bet is that the traditional creative director role will morph into more of an editor-in chief role. Someone that will be comfortable dealing with a vast amount of content on a regular basis."
So, everyone agreed that things must change. But for all the platitudes about creating conversations and engagement that have emerged with social media, Weed still believes that success of content, online or otherwise, is measured by sales and brand share.
The reason, he added, that content had become a fixation among marketers was that brands weren't getting the balance right between quality, cost effectiveness and being "always on". "The marketers take the 'always on' and cost effectiveness over the quality," Weed said.
And while none of the panel was able to pin a definition on content, Weed, succinctly explained why it was such a big deal for brands: "At the beginning [of the digital revolution] it was exciting and different, and we were getting things and getting things wrong. We're now spending so much money on it that we need to get it right."