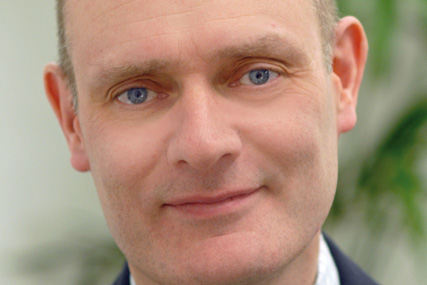 The amount of money spent on measured advertising in the UK is now expected to fall 12% this year, up from a 14% drop forecast in GroupM's midyear report in June.

The revised forecast, part of GroupM's 'This Year, Next Year' series, also tips ad spend in 2010 to remain static, as opposed to the -3 % contraction predicted six months ago.

"Both 2009 and 2010 are looking slightly better than we imagined six months ago," said GroupM futures director Adam Smith.

Speaking to Media Week, he added: "It is fair to say these conditions do look like the precursor to some kind of recovery. Confidence seems to be improving and the end of the UK ad recession should occur at sometime in 2010."

The report outlines varying fortunes for individual sectors, with the internet leading growth, tipped at 2.1% in 2009 and 7.3% in 2010.

Spend in the outdoor sector is expected to recover from a 17.2% fall this year to 2.2% growth next year, and TV is forecast to rebound from -11.6% in 2009, to -0.2% next year.

"We are probably already starting to see the end of the recession for the TV sector," said Smith.

Elsewhere, the ad spend outlook is mixed for 2009 and 2010, with radio pegged at - 14.6% and -5%; cinema -5.9% and -2.4%; national newspapers -16.7% and -5.8%; regional newspapers -24.5% and -4.6%; and consumer magazines -22% and -8.1%.

But while the UK was among the first ad markets to fall into recession, it could also be among the first pull out.

The "zero growth" ad spend now forecast for 2010 would place the country ahead of all other major European markets, according to Smith, which are set to experience "single-digit negative" for next year.

Advertising in both France and Germany is expected to fall around 4% in 2010, which will be unveiled in GroupM's global forecasts released next week.

However, the report also warns improved fourth quarter ad spend in the UK has been influenced by three specific factors: normal seasonal advertising, the release of frozen ad dollars and, significantly, a "reflection that the true onset of the current recession began in the fourth quarter of 2008," meaning low annual comparables.

"Genuine" ad spend growth, according to the report, requires a recovery in the most stricken sectors: financial services, automotive and food, "of which there is not real sign".

Tempering any exuberance, GroupM's new, longer-range ad model predicts the UK will not return to "substantial growth" – defined as 5% plus – until the London Olympics year 2012.

The WPP group is expected to forecast a "low positive" for the global advertising outlook as whole in 2010, although this is yet to be officially confirmed by the marketing and communications behemoth.