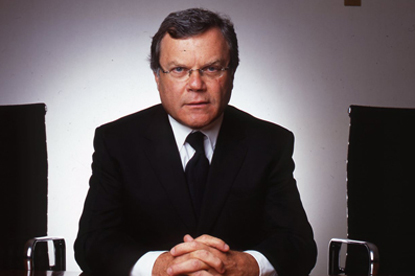 The group, which is headed up by Sir Martin Sorrell, said in a trading report released this morning that the decline was attributable to the fall in client spending induced by the economic crisis.

The report went on to predict that the group would not see recovery until 2010.

The report said: "The first half of 2009 will clearly be very difficult, with the second half, although continuing to be tough, likely to improve relatively. Any recovery, of sorts, will probably come in 2010."

The group, which owns agencies including Grey, Mindshare and Ogilvy, experienced a rise in revenues of 35.9 per cent to £2.117 billion, which WPP attributed to its acquisition of TNS in October and the weak pound.

WPP also stated: "The economic pressure, both in terms of constant currency revenue growth and like-for-like revenue growth, was most keenly felt in the United States, with the United Kingdom less affected and Asia-Pacific, Latin America, Africa and the Middle East least affected."

As a result of these pressures, WPP's headcount was reduced by 2 per cent in the first three months of the year, with a total of 2,280 staff leaving the group.

The report also hinted at further redundancies, stating: "In the balance of 2009, the short-term focus will continue to be on balancing the likely fall in revenues against staff costs and headcount."