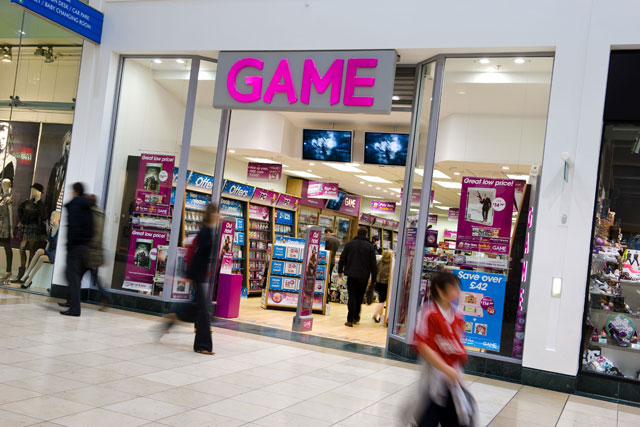 Mason will now report directly to Game chief executive Martyn Gibbs, once chief commercial officer Tricia Brennan departs within the next five weeks. Brennan has agreed to leave, according to the company,
Before Game went into administration, it announced in February that Brennan would oversee the marketing operations after chief marketing officer Dave Hughes left the company, amid a wider restructure resulting in the loss of more than 40 jobs.
Hughes took up the role in April 2011 and was in charge of overseeing the relaunch of the Game.co.uk website, having previously been director at Marks & Spencer Direct.
A spokesman confirmed Hughes' role would not be replaced and Mason would now hold the most senior marketing position.
Gibbs said the most recent changes to the senior team "reflect the ongoing evolution of our business" and came despite making "rapid progress" in the first month since being saved from administration by private equity firm OpCapita.
Several other directors are leaving the business, including operations director Robert Quinn; head of business development and insight Alex Vines; communications director Simon Soffe, and e-commerce director Situl Thakrar.
Gibbs said: "To direct our restructuring projects and to ensure that we have the strongest possible finance function, I've asked Dominic Lavelle to take responsibility for all of our restructuring activity as interim chief restructuring officer, and have appointed Neil Robson as interim chief financial officer (CFO) to lead our finance function."
Game is also actively recruiting a full time CFO for the long term.
Gibbs added: "As a result of these changes, Charlotte Knight [trading director], Lisa Dobrin [supply chain director], and Anna-Marie Mason, will all now report direct to me as they continue to lead rapid progress in their departments."
Divisional general manager Dave Howard will take responsibility for the field and central operations team on an interim basis ,and the e-commerce team will report to IT director Andy Grainger.
Follow Matthew Chapman at @mattchapmanUK