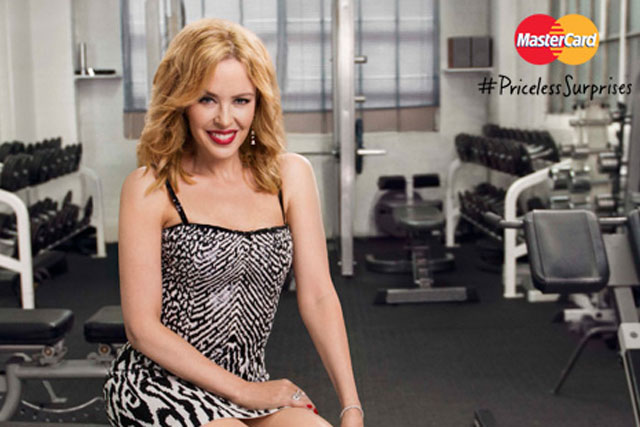 In a carefully worded statement, a spokesman for the credit card brand said: "We have become aware of this situation and have been clear with our agency and attending media. Attendance at the Brits is not, nor has it ever been, a condition of coverage or endorsement. To imply such is highly inappropriate."
House PR, which won the brief from the long-running Brits sponsor in December, is claimed to have made the demands in an email to Telegraph Mandrake diarist Tim Walker.
The email, which has been published by journalism trade publication Press Gazette though not seen directly by PRWeek, reads:
"Hope you've had a lovely weekend. As you know we've been in touch re. accreditation for the BRIT's but just wanted to check in with you directly to confirm that you are happy with the below.
Firstly as part of our Priceless Surprise we are putting on cars to take guests directly to the awards – we will be booking your car to take both yourself and Katy from the office at 4:30pm. Are you happy with these details?
In addition – in return for this ticket we would like to ask that you agree to the following…
Social media support from both publication and personal Twitter feed
Pre event – e.g. Really excited to be heading down to @BRITAwards tonight with @MasterCardUK #PricelessSurprises
Event night – live tweeting from the event including @MasterCardUK handle and #PricelessSurprises and to retweet @MasterCardUK tweets throughout the night where appropriate
Post event – tweet directing followers to @MasterCardUK BRITs YouTube videos
Pre-event coverage of MasterCard's Priceless Surprise video edits with either Laura Mvula, Kylie Minogue and/or Pharrell Williams – to include full credit for MasterCardUK and #PriclessSurprises
All features to be pushed on publications social feeds – to include @MasterCardUK and #PricelessSurprises
MasterCard inclusion in post event write-up (print and online) including #PriclessSurprises hashtag and somethingforthefans.co.uk URL
Post event write up presence on publication homepage (where possible)
Inclusion of MasterCard branded event night images in post event piece
Post event - coverage support for MasterCard music activity in 2014 (Beyonce & JT)"
Walker, who has been criticising the approach on Twitter since last night, has since claimed that the agency has told him he can attend the event without any conditions.
Victory! House PR (MasterCard's PR) have just been in touch to say I can attend @britAWARDs now with NO conditions. What should I do folks?

— Tim Walker (@ThatTimWalker) February 19, 2014
Walker's earlier attacks on the conditions included this tweet:
Please fellow journalists do not agree to the absurd conditions for covering @BRITAwards. I've even just been told what I should tweet. No.

— Tim Walker (@ThatTimWalker) February 18, 2014
House PR MD Ginny Paton has responded by saying that PR agencies are employed "to pursue all coverage opportunities on behalf of clients".
She added: "This includes providing accurate brand references from the outset, for use across all platforms. It is a two-way conversation between the journalist and the PR in order to reach a mutually beneficial outcome. Editorial control always remains with the journalist."
The PRCA, of which House PR is a member, has stepped in to flag up that its Professional Charter states that all members have a positive duty to observe the highest standards in the practice of public relations and at all time to deal fairly and honestly with the media.
In addition its Media Spamming Charter stipulates that practitioners should not 'guarantee' coverage unless it is contributed in nature or agreed by the publication for a particular purpose, but even then other editorial circumstances may dictate that the coverage does not appear.
Francis Ingham, PRCA director general, said: "However, it would be wrong to comment on individual circumstances. We have not received a complaint. If we do receive a complaint, we will follow the normal procedures to deal with it."
The episode has inspired several sarcastic tweets picking up on the 'priceless surprises' hashtag MasterCard is using to drive awareness of its sponsorship.
Hiring PRs that don't have a clue how journalism works - priceless @MasterCardUK @BRITAwards #PricelessSurprises http://t.co/RWSp8vITN9

— Adam Banks (@adambanksdotcom) February 19, 2014
Great story of a PR firm attempting to control reporters. They can stick their #pricelesssurprises up their arse. http://t.co/UBIwmK3Cxo

— Hywel Teague (@hywelteague) February 19, 2014
Trying to force hacks to tweet about MasterCard to get Brits accreditation & getting turned over? That's one of those #PricelessSurprises

— David Prescott (@DavidPrescott) February 19, 2014
Mastercard and Brit Awards go Soviet! hacks MUST Mention the sponsors in their reports or no press credentials! Vhttp://bit.ly/1fg6bYU

— Jon Snow (@jonsnowC4) February 19, 2014
This article was first published on PRWeek.com