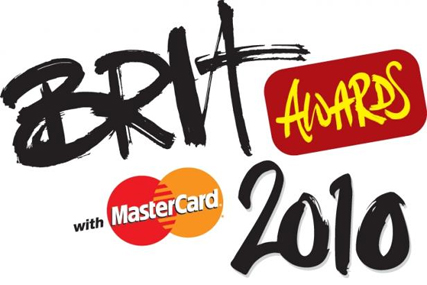 The deal will take MasterCard's relationship with The Brits into its 15th year with the 2013 event, extending its title of the longest running music sponsorship in the UK.
MasterCard's involvement in the 2010 Brit Awards, which are being held at Earls Court on 16 February and televised live on ITV1, has been leveraged via a multimedia marketing programme.
Last month the payment brand launched a competition-based campaign offering consumers the chance to win a "MasterCard Priceless Living Room Gig", where a previous Brit Award winner would perform exclusively for the competition winners.
The performances will be used as idents for MasterCard's sponsorship slots during the broadcast of the ceremony, created by incumbent agency McCann Erickson.
Ben Rhodes, vice president marketing at MasterCard UK & Ireland, said: "The Brit Awards is a significant component of our global entertainment strategy, allowing MasterCard to meaningfully engage with the British public in a way that matters to them, not only through traditional media channels, such as print and broadcast, but also through developing unique content for digital activities and social media, such as the Priceless Dance-Off promotion we ran in 2008 and this year's mypricelessgig promotion to celebrate 30 years of The Brit Awards.
"Our continued association with The Brit Awards will be a key contributor in our strategy of rewarding cardholders for choosing and using our products."