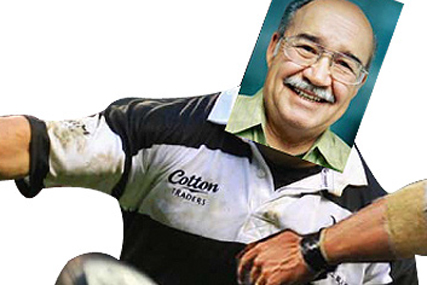 Launching on Wednesday (17 March), the competition, 'Be Number 23', is part of the brand's strategy to build upon its rugby affiliation ahead of the IRB Rugby World Cup 2011, which it also sponsors.
The winner of the promotion will join the Barbarians squad for the entire week before the game, staying in the team hotel and eating, training and travelling with the players.
They will attend exclusive Barbarians events, including press conferences, dinners and post match celebrations, and sit with the team during the game.
The online competition will be supported by print and online ads on rugby media and social networking sites.
The activity has been handled by WSM Sponsorship, which handles MasterCard's Barbarians sponsorship account.
Ben Rhodes, vice-president, head of brand and sponsorship marketing UK/Ireland at MasterCard, said: "As Barbarians Match Sponsor and title sponsor to the IRB Rugby World Cup 2011, we are excited to be able to bring rugby fans closer to the game they love.
"The Be Number 23 promotion is a unique opportunity for MasterCard cardholders to meet and spend time with their rugby heroes. It is a truly unique reward for choosing to have a MasterCard."
MasterCard is the match sponsor of the Barbarians' 2010 international matches.