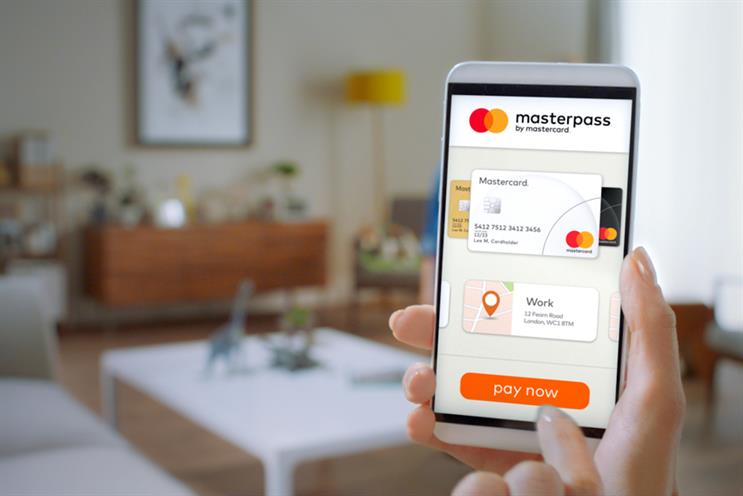 The global payments giant is promoting the product with an awareness campaign on 9 October with a TV spot created by McCann London.
Mastercard said it is "aggressively" widening the footprint for where Masterpass can be used to mirror the global acceptance of the brand's credit cards.
Masterpass stores all payment information, including card details from both Mastercard and other payment networks, as well as delivery information, in one central location
The campaign will enter into a second phase from 23 October, where consumers will be retargeted with retailer incentives to encourage take-up of the system.
The ads seek to recreate the magic of the online shopping process by showing a playful, easy shopping experience where Masterpass will have "all your cards and addresses in one place".
Mastercard said the ad is aimed at "tech-savvy parents" and focuses on the key benefit that Masterpass saves you time shopping which can then be better spent with one's family.
Following the TV launch ad, the campaign will run across digital, out-of-home, and social channels. Carat handles Mastercard's media.
The campaign is being launched within days of Mastercard inking a deal with Paypal to take their strategic partnership global after having worked together in the US and Asia-Pacific. The partnership will include easier access to Mastercard as a default option in PayPal apps.
Nicola Grant, head of marketing for Mastercard in the UK, Ireland, Nordics and Baltics, said: "Masterpass represents the future of our business and this is why we are investing heavily in such a significant campaign. We are scaling the digital payments side of our business, and Masterpass is at the core of this. For consumers it means never having to pass their card details on to retailers. It is secure, simple and convenient and that is the message we want to convey."