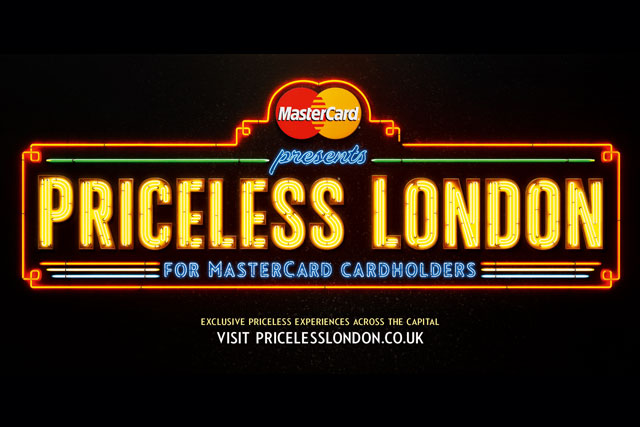 While rival American Express has long offered its cardholders exclusive deals, MasterCard is rolling out a series of city-wide rewards programmes, claiming to offer exclusive 'experiences'.
The first such scheme, 'Priceless New York', was unveiled earlier this summer, while 'Priceless London' is to launch next week.
The latter, which begins on Monday (3 October), centres on a series of partnerships with attractions, hotels and restaurants, including the Victoria & Albert Museum, the Southbank Centre and the Society of London Theatre.
Cardholders will gain access to exclusive exhibitions and performances, including a concert by Brit Award-winning singer-songwriter James Morrison.
All MasterCard users will be eligible for the deals, although a handful of premium offers will be restricted to World Signia cardholders.
The activity will be promoted in a South East-focused print, outdoor and digital ad campaign, by McCann London, directing customers to the Pricelesslondon.co.uk site, where they can sign up for email updates on offers.
MasterCard UK head of marketing Paul Trueman, who joined from LG in May, said the payments brand is switching 'Priceless moments' for 'Priceless experiences', thereby 'building further emotional engagement with consumers'.
The 'Priceless Cities' strategy will be widened over the next year to cities including Sydney.