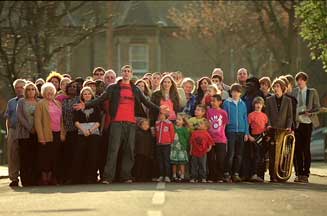 MasterCard's group general manager UK and Ireland, Hany Fam, is leading a three-year reorganisation that will involve the brand launching a range of as-yet undisclosed products and services for cardholders.
The aim of the programme, which launches in January, will be for MasterCard to differentiate itself from rivals such as Visa and American Express.
Fam is concerned that while the MasterCard brand is universally recognised, the company has been less successful in communicating its services.
From next year, the company will, through its long-running 'Priceless' campaign, bring the brand closer to its product portfolio. It will run a series of campaigns focusing on the new services.
The work will be overseen by incumbent agency McCann Erickson.
MasterCard is understood to be keen to expand its presence into several business areas, including retail.
To help promote this positioning as a general payments brand, it will stop using the terms 'debit' and 'credit' in its communications, even when referring to specific products.
Earlier this year, MasterCard partnered with the Eden Project for The Big Lunch, which encouraged people to have lunch with their neighbours on 19 July.
Rival brand Visa is to focus its marketing activity on its sponsorship of the next year's football World Cup in South Africa and the 2012 Olympics, while Barclaycard is pushing its contactless payment technology.
Meanwhile, American Express recently launched its first global campaign since 2006. The ads attempt to target the brand at consumers previously not attracted to the brand.
Earlier this year, MasterCard called a review of its global business-to-business advertising account.
It currently employs roster agencies on a project basis.