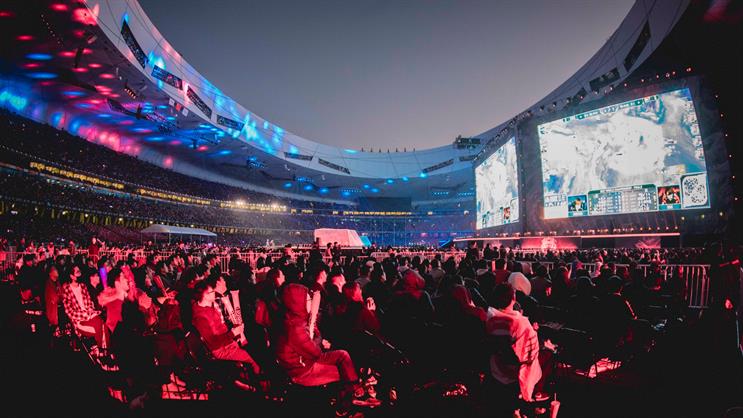 Mastercard has thrown its weight behind one of the largest esport titles in the world with a multi-year sponsorship of League of Legends.
The three-year deal represents the first global sponsorship for the Riot Games-owned League of Legends franchise.
Other big-name brand sponsors include Mercedes-Benz, Doritos, Acer, L'Oréal, Gillette and Adidas, but they are involved in League of Legends tournaments and teams at a regional level only.
The Mastercard agreement involves three of League of Legends' annual global tournaments – the Mid-Season Invitational, the All-Star Event and the World Championship.
Mastercard and League of Legends have not disclosed how much the deal is worth. Huge sums are currently being poured into esports and it reportedly costs $10m (£7.6m) to buy a team franchise in the League of Legends Championship Series.
Mastercard chief marketing and communications officer Raja Rajamannar said: "Esports is a phenomenon that continues to grow in popularity, with fans that can rival those at any major sporting event in their enthusiasm and energy."
The brand will act as payment services partner at League of Legends global esports events and the deal adds to Mastercard's heavy investment in sports, including its Champions League sponsorship.
There are currently more than 860 professional players on 113 professional League of Legends esports teams competing across 14 leagues around the world.
League of Legends is the most-played PC game in the world, with more than 100 million monthly active players. As of March 2018, viewership of the regular League of Legends season averaged 90 million live hours each week.
Naz Aletaha, head of esports partnerships at Riot Games, said: "Mastercard is among the first of world-class brands to take such a big step into esports at the global level and we're proud to have them support League of Legends esports events alongside their other premier sports and entertainment sponsorships."
As part of the agreement, Mastercard will invite fans to events to take part in experiences as part of its "Priceless" marketing activity.
The first live event will take place at the World Championship later in the autumn in South Korea.