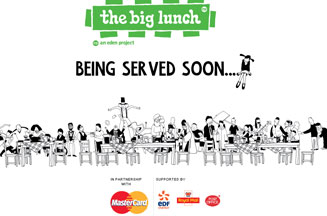 The card provider will rollout its first corporate social responsibility-themed 'Priceless' ad campaign in the UK, with print ads appearing tomorrow and a TV campaign booked for May.
The promotion supports The Big Lunch, an Eden Project initiative aimed at bringing neighbourhoods closer by encouraging sit-down lunches on 19 July. The campaign uses the tagline "Turning your street into a neighbourhood - priceless."
MasterCard joins Royal Mail, the Post Office and EDF Energy as sponsors.
Ben Rhodes, vice president of marketing for the UK and Ireland at Mastercard, said: "We're always doing research around what matters to people to inform our 'Priceless' campaign and we were hearing about communities falling apart and feelings of isolation. This lunch is the ultimate Priceless moment."
Last February, MasterCard agreed a deal to become the Official Worldwide Partner and official payment system of the 2011 Rugby World Cup. It is currently negotiating its UEFA Champions League sponsorship.
The Eden Project is a gardens and conservation tourist attraction located in Cornwall. It does regular projects with schools, colleges and universities.