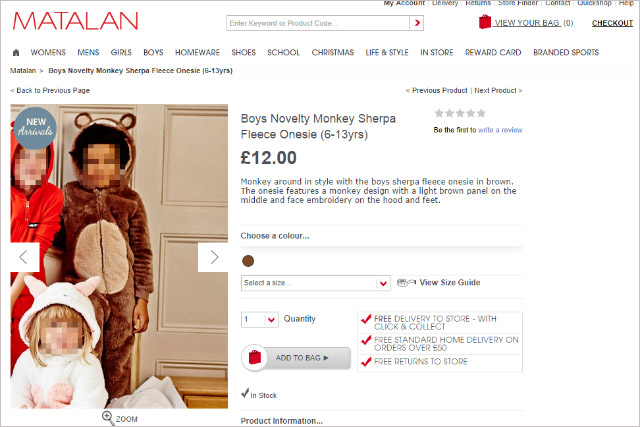 Marketing understands the retailer will not be pulling the image from its site or catalogue, since it believes there is nothing wrong with the photograph, and that one of the children featured on the shoot even asked his mother to buy his monkey outfit for him.
The image in question shows a group of children wearing ladybird, monkey, rabbit and 'Angry Bird' onesies. The two wearing monkey outfits also happen to be black, causing a media furore after one customer pointed out the image to The Sun.
Twitter users were divided between sympathy and censure, with some describing the retailer as "blatant fools" and "racists". Others suggested the row was "pseudo outrage".
Matalan pointed out that all the children attending the shoot were accompanied by their parents, who had made no complaint.
In a statement the company said: "Regarding the onesie models in our latest mailer: we regularly work with the boys and they chose their outfits.
"They enjoyed the day and it's very sad this has been turned into a race issue."