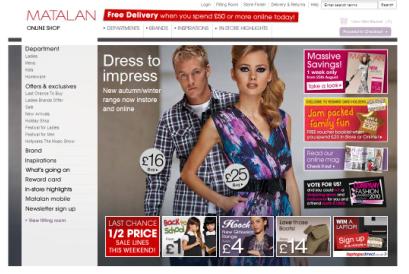 As part of the strategy, Matalan is holding a review of its creative agency arrangements. Until recently, it had used Libertine on a project basis. However, the ad agency will not be pitching for the account.
The campaign follows a recent review of Matalan's media agency arrangements; the retailer retained the services of Feather Brooksbank.
Matalan spent more than £2m on advertising in the first six months of 2010, according to The Nielsen Company. The brand's last TV ad push, in 2007, featured presenter Melanie Sykes.