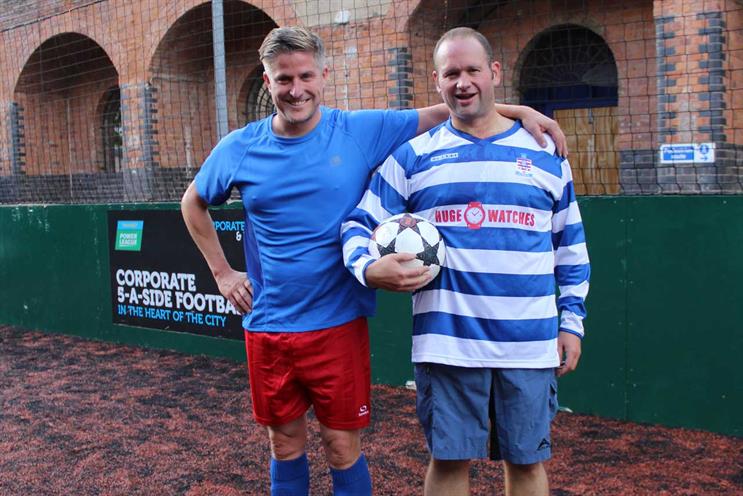 Actually, the agencies took to the Astroturf to showcase the rainbow laces that have been sent to professional footballers nationwide as part of Paddy Power and Stonewall's 'Right Behind Gay Footballers' campaign. The grudge match angle was just a speculative embellishment.
Despite an early 6-1 lead, Crispin Porter & Bogusky were conquered 13-10 in the end.
A statement from a spokeswoman read: "Kudos to [Lucky Generals partner] Danny Brooke-Taylor for loading up his team with agile 20-year-old placement boys. [CP&B ECD] Ben Walker looked like Terry Butcher by the end."
See, no grudges here.