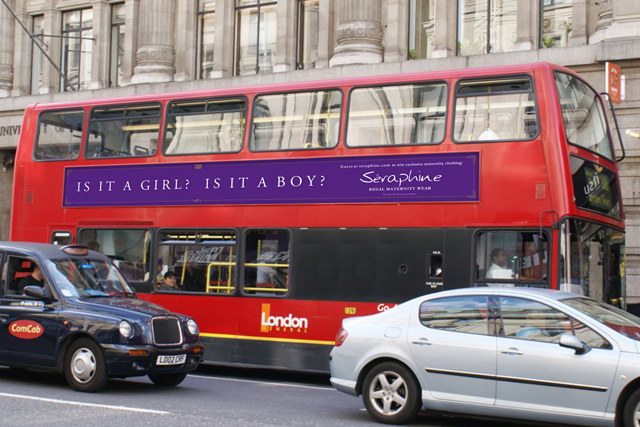 The ads, created by JWT London, will appear on CBS Outdoor buses primarily around Kensington, close to the Duke and Duchess of Cambridge's Kensington Palace home and to the Seraphine store.
The campaign will at first ask "Is it a girl? Is it a boy"' then later change the message to "Congratulations M'um" once the Duchess has given birth, in a play on the regal Ma'am salutation. The work also acts as a call to action to visit the brand's website for a chance to win £1,000 of clothes.
Cecile Reinaud, Seraphine's stylist and founder, said: "JWT has created a beautiful campaign that is targeted local to both the palace and the Seraphine store, which suits our brand perfectly."
The campaign comes as the Committee of Advertising Practice (CAP) warned advertisers to adhere to its rules around privacy and misleading advertising in relation to the future heir to the throne.