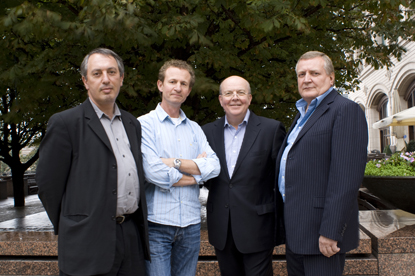 Mather, which was launched in November 2006 to handle client conflict with the main Ogilvy ad agency, will change its name to Soho Square and become part of a micro-network that has offices in New York, Moscow, Sao Paulo, Bucharest and Shanghai.
The business will be run by the current Mather management team of Graeme Robertson and Steve Lepley, the joint managing directors; Roland Hafenrichter, the creative director; and Nick Strauss, the head of planning.
Soho Square will open its UK doors next week with seven clients that were either existing Soho Square or Mather pieces of business - the global Avon business, Barclays Wealth, Barclays Capital, the Dogs Trust, Kenwood, Walpole and the Media Trust.
Robertson said: "Our focus is to generate radical and transformative ideas, not just advertising thinking, backed by sound business knowledge and judgment. We have the experience and ability to deliver in a truly integrated fashion."