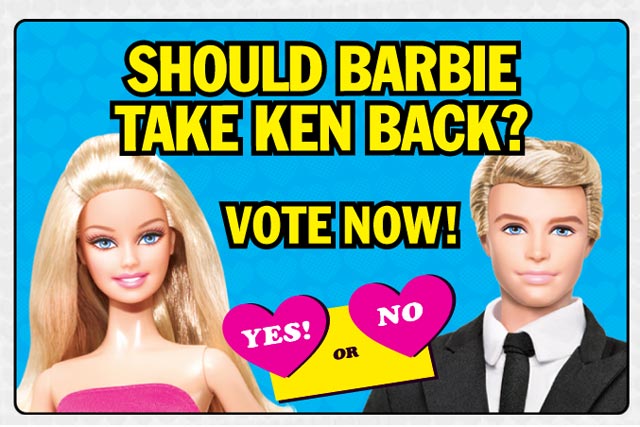 The toy dolls separated on Valentine's Day 2004 after more than 43 years together. Mattel has launched a campaign on the Barbie and Ken site, which asks visitors to vote for Barbie to take back, or remain apart from, Ken.
It has a "Love-o-meter" to gauge voters' opinions on the matter. Currently, it is hovering over "It's complicated".
Since the break-up, Barbie has been dating Australian surfer doll Blaine.
Meanwhile, Ken has created profiles on Facebook, Twitter and Foursquare and was the inspiration for a digital reality series called 'Genuine Ken: The Search for the Great American Boyfriend'.
He also starred as himself in 'Toy Story 3'.
Mattel said: "Ken believes in true love and this epic love story is far from over."