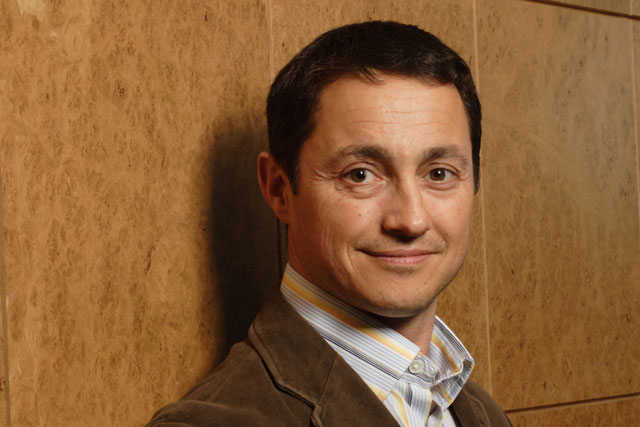 Name: Matthew Atkinson
Job: Outgoing global chief executive, EHS 4D Group; incoming group marketing and digital officer, Tesco

The reason I got into advertising was ... I always wanted to be a medic/biochemist, but my brother persuaded me I wouldn't be well suited to life in a white coat and made me do one of those milkround courses. Luckily, Procter & Gamble offered me a job.
The campaign I'm most proud of working on is ... almost everything we did at EHS 4D for Tesco, including relaunching Clubcard.
And the campaign I pretend I wasn't responsible for is ... a Barclay cigarettes campaign, but I blame Hugh Baillie for that one!
My favourite campaign created by someone else is ... Nike "chalkbot" - creativity and technology working in harmony.
The best moment of my career so far was ... telling the agency, after considerable blood, sweat and tears, that we managed to repitch and win Barclays.
While the most embarrassing moment was ... turning up to a pitch briefing to discover the client was someone I had to let go of when I started Tequila Asia-Pacific.
The best celebrity I've worked with on a campaign is ... Kylie - she is properly lovely.
The person I'd most like to work with in the industry is ... Tim Bourne, the chief executive of Exposure. I like people with small egos who care, are creative and don't give a shit what other people think.
The person who's had the biggest influence on my career is ... Terry Hunt. Simply a legend in so many ways.
The best piece of advice I've received during my career is ... "listening is not about waiting to talk."
If I wasn't working in advertising, I'd be ... on the start line of the Kona Ironman in Hawaii with my brother, wondering whether he'll kick my arse again.
In ten years' time, I'll be ... on the Haute Route in Chamonix with the wife and kids, without internet access or a BlackBerry in sight.