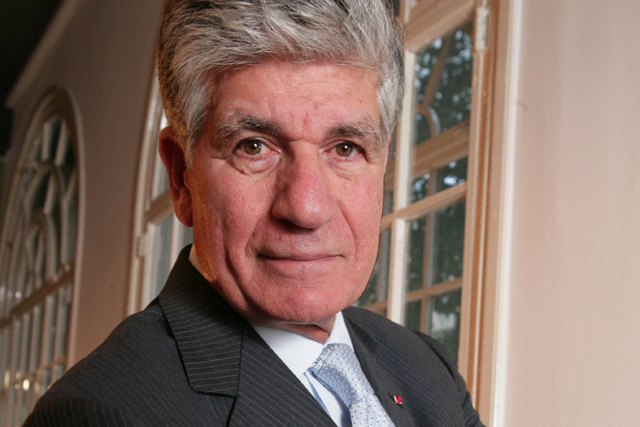 At a special ceremony, Lévy signed an agreement for Publicis Groupe to acquire 20% of Zoom Advertising, based in Ramallah in the West Bank, and the option to increase its stake in future.
Zoom, now Publicis Zoom, has 23 staff and clients include the Bank of Palestine, Coca-Cola, Peugeot, the Palestinian Exchange and the new Palestinian-planned city of Rawabi.
The investment carries political risk against a background of intermittent hostilities between Palestinians and Israel, but Lévy expressed hope the move would play its part in contributing to "durable peace".
Earlier in the day, his French-headquartered group announced it had boosted its presence in Israel with the acquisition of BBR.
The acquisition of the 220-strong network, which has clients including Procter & Gamble, takes the group to more than 400 employees in the country.
Speaking of the Palestinian investment, Lévy said: "Today's transaction is important on several levels. One key element, of course, is Publicis' desire to serve our clients wherever they work. But the impact of this operation extends much further than that.
"It comes immediately after our announcement of the acquisition of BBR in Israel – symbolically, this speaks to every man's dream of seeing peace in the Middle East and between the Palestinian and Israeli peoples.
"Moreover, it is also a call to French and international companies to set up in the region and to contribute to creating the economic development, without which there can be no durable peace."
Also present at the ceremony in Palestine were Jean-Yves Naouri, chief operating officer at Publicis Groupe and executive chairman of Publicis Worldwide, and Loris Nold, a member of the executive committee of Publicis Worldwide.
Follow Daniel Farey-Jones on Twitter @danfareyjones