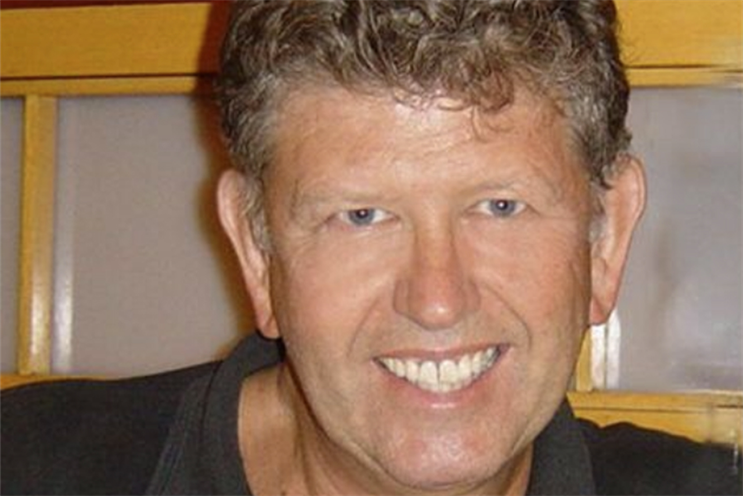 Staton's family said he passed away unexpectedly but peacefully in his sleep on Friday after a 30-year career in the ad, TV and film industries.
As head of the Charlotte Street TV department for 14 years, Staton supervised and produced a slew of award-winning commercials. They included his particular favourite, the 1983 "Manhattan" spot for British Airways, the Spielberg-inspired spectacular that helped changed perceptions of the beleaguered airline as it was being readied for privatisation.
Saatchi told Campaign: "Jon was a wonder. He kept the show on the road."
Jeremy Sinclair, the first creative to be hired by the fledgling Saatchi & Saatchi and a founding partner of M&C Saatchi, said: "Jon had a great appetite for life. He was open to all. Always helpful, always resourceful."
Another founding partner, Bill Muirhead, a former chairman of Saatchi & Saatchi Europe, described Staton as "always positive. He was one of those people you felt better after you'd seen than before.
"He played a large part in the great TV work that Saatchi & Saatchi produced during a famous period of its history.
Remembered as a bon viveur and a larger-than-life character, Staton began his career as a producer in his native New Zealand. He joined Saatchi & Saatchi as director of TV production in 1975, where he oversaw the creation of memorable commercials for clients including British Rail, Lanson, Procter & Gamble, Cadbury-Schweppes and Campbells.
Martyn Walsh, the senior Saatchi creative who devised the agency's iconic "Labour isn't working" poster, described Staton as "a giant in every sense".
He added: "Jon wasn't only a great producer himself but was also excellent at encouraging young producers and camera people."
Steve Grounds, a one-time Saatchi copywriter, ran The Brain Food agency, a production company offering in-house creative work, with Stanton until it was wound up at the end of last year.
He said: "Jon was one of the most straightforward and honest people you could meet. Whatever a client's budget he would always find a way of successfully working within it."
Richard Myers, the former Saatchi & Saatchi creative director for global culture, said: "Jon just got on with the job. There was no drama. Like all good producers, he just made things happen."
In 1988 Staton took on wider responsibilities, investigating the broadcast opportunities of sponsorship and barter syndication available to the Saatchi worldwide network and its clients amid rapidly changing TV markets and new legislation in Britain and Europe.
He left the agency in 1989 after the group decided not to proceed with the venture. His departure also ended what had been a difficult relationship with Paul Arden, the agency's brilliant but eccentric and exasperating creative chief.
Staton, described by one former associate as "an account man's producer rather than a creative producer", was replaced by the legendary Jim Baker, who helped lay the foundations of the commercials production industry as it known today.
Within the agency, Staton was renowned as a great professional but for his prodigious appetite. He would think nothing of lunches with a couple of production houses on the same day, earning him the affectionate nickname of "Jonnie Two Dinners".
"I never knew anybody who could leave a lobster as clean as he did," a former colleague remembered.
Despite this, he was famously fit, having been a surfer and a life-saver in his youth.
Muirhead, who worked with Staton on Air New Zealand, the Saatchi agency's first airline account, said: "I made the mistake of challenging Jon to a swimming race in Cannes. I reckoned I was pretty good but Jon seemed to fly across the top of the water."
After quitting Saatchi & Saatchi, Staton ran his own commercial and corporate film company, Jon Staton Productions, producing commercials and corporate videos for a wide range of well-known advertisers.
He is survived by his wife, Shelagh and his daughters Sian and Jessie.
Staton's family said the funeral is likely to be the second week in June. If anyone would like to attend, they are invited to email his daughter Sian Leigh Staton: sian@play7.com.