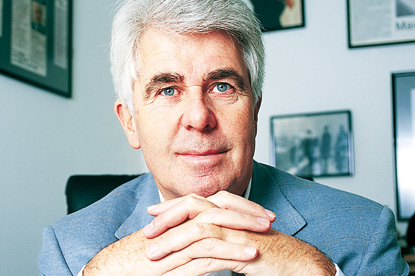 Clifford has hired the solicitor Charlotte Harris, who previously won more than £1 million from the paper for the chief executive of the Professional Footballer's Association, Gordon Taylor.

Taylor and Clifford, whose clients include Simon Cowell and Kerry Katona, are among five people named in charges against Glenn Mulcaire, a private investigator working for the News of the World.

Mulcaire was jailed in January 2007 together with the paper's royal reporter, Clive Goodman. The paper claimed to have no knowledge of any phone hacking at the time of the trial.

Clifford cut ties with the News of the World a few years ago after a falling out, which he believes makes him a prime candidate for phone tapping.

He told The Guardian: "I want to know which journalists were involved, in case I'm still dealing with them.

"I have a lot of clients phoning me all the time with confidential information. A lot of them have been in touch, worried, looking for me to get to the bottom of it all."

Police alerted Clifford to the fact his phone had been hacked more than two years ago but the publicist dismissed it as a teenage prank.

Harris and her partner, Mark Lewis, yesterday claimed to be preparing action against the paper for 20 other potential clients across the political and entertainment industries.