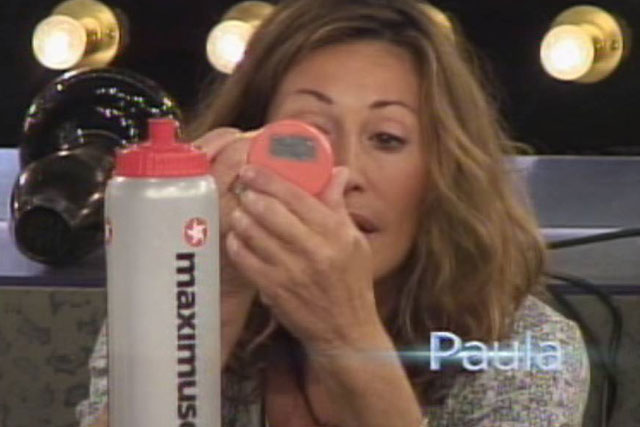 On Tuesday's show the celebrity housemates will be put to the test in a fitness-based task in which contestants will have to sweat for shopping money. The more they sweat the more money they win.
The product placement deal will place Maximuscle protein shakes feature alongside Maximuscle-branded gym equipment and accessories and bathroom products. The housemates will also wear branded sweat suits.
The partnership was negotiated for GSK by MediaCom with Channel 5's partnerships team and Endemol, the 'Big Brother' creator and production company.
Mark Antrobus, marketing executive at GlaxoSmithKline UK, said: "'Big Brother' is one of the most successful shows on TV in recent times and the partnership will allow us to highlight the importance of protein in your diet to a nationwide audience."
According to figures from Channel 5, the average viewing audience for this year's 'Celebrity Big Brother' is 2.3 million, the same as its performance in January last year but 18% more than the show's average in summer 2012.
Dan Mogridge, associate director at MediaCom believes this deal will help extend Maximuscle's reach "not just by using product placement, but by integrating Maximuscle into the show with relevant and engaging challenges".
Agostino Di Falco, partnerships director, Channel 5, said: "It's great to work in such an innovative way with an established health and fitness brand like Maximuscle and moreover, to extend this partnership to the GSK mother brand."

The headline sponsor of 'Celebrity Big Brother' is bed shop Dreams and earlier this month Channel 5 signed a click-to-buy and product placement deal with Very.co.uk.