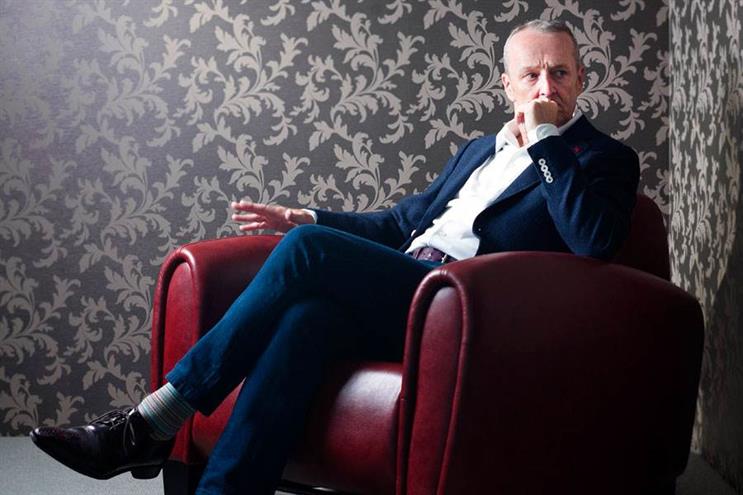 The Maxus brand holds a unique position in India as one of the top agencies in the market, with a strong reputation and significant clients like Tata Motors. It will be the only market in the world where Maxus will operate as a standalone brand.
The decision means MEC's India operations and client base will form the base of the yet to be named new company (which Patterson referred to as 'Newco') in that market. Maxus in India will also operate as part of the 'Newco' and Group M networks.
Elsewhere in Asia, the merger will proceed on the same basis as it is globally, with the same motivation and purpose.
"It will create a stronger, powerful business by bringing the two together with a view to improving service delivery to its clients and create a new fresh culture that is attractive for people to develop careers in," Patterson said. "In Asia I don't think it's any different from the global ambitions."
Layoffs and client conflicts
Efficiencies and cost savings are another motivation, and that will also mean scaling back staff where there is duplication.
"Clearly in this situation there will be redundancies, inevitably," Patterson confirmed, adding that that there is no hard target for layoffs.
No decisions have made yet either on who will lead the "newco" in Asia, Patterson said. Those decisions are likely to be made over the next six months as Group M works through the restructuring with regional leaders. Peter Vogel is the current Asia-Pacific chief executive at MEC, while Maxus' chief executive for Asia is Ajit Varghese.
Clearly, however, there will not be enough senior jobs to go around. Patterson expects there will be some movement within Group M, along with inevitable departures.
A Group M spokesman has noted that there were "surprisingly few" client conflicts between MEC and Maxus globally. In Asia, Patterson said he does not see client conflicts as a major impediment, noting they will be tackled on a client-by-client basis where they exist, and Group M will create processes to handle those brands who share a product category.
A boost to Essence
One likely beneficiary in Asia, Patterson confirmed, will be Essence, which may see some clients moved over to it. Essence currently operates in China, Japan, Korea, India, Australia and Singapore.
"We'll be looking to develop and boost those offices with clients from across the group," Patterson said. He also said Group M will be looking to expand Essence's reach, not only into offline media, but also in select other markets based on client needs.
MEC and Maxus' record in Asia
The two merging agencies have had recent challenges in Asia.
In Campaign Asia-Pacific's annual Agency Report Card, MEC and Maxus have moved in tandem: Both scored a B- in 2014, then dropped to a C+ in both 2015 and 2016.
Maxus' lack of multinational clients was noted in both the 2016 and 2015 Report Cards, and our editors also reported that the network finished at the bottom of R3's New Business League in both years, with negative overall revenue.
"Maxus has had some pockets of good fortune in India and China, but its been hard to find the global glue that their sisters at Mindshare and Mediacom have enjoyed," Greg Paull, principal at R3, told Campaign this morning. "Without a strong reason to link offices together, such as a shared client, it's a challenge to build a global agency."
Group M's Patterson confirmed to Campaign that while more multinational clients at Maxus may have been welcomed, their local strengths were complimented by core regional clients in multiple markets, like L'Oreal and Jetstar.
One agency veteran in China said that Maxus has been struggling in China compared with MEC, reflected by the departure of long-time Maxus China president Annie Hsiao and key clients like Master Kong. This source saw benefits for WPP in this merger.
For its part, MEC was labelled a "work in progress" that Vogel has been trying to get "back on track, with mixed results" in the 2016 Agency Report Card. "Regionally, there's little 'wow' factor around MEC's work, made evident by the lack of nods at major award events in the region," Campaign wrote. "Culturally, MEC is still trying to find its way."
Matthew Miller and Jenny Chan contributed reporting to this article.