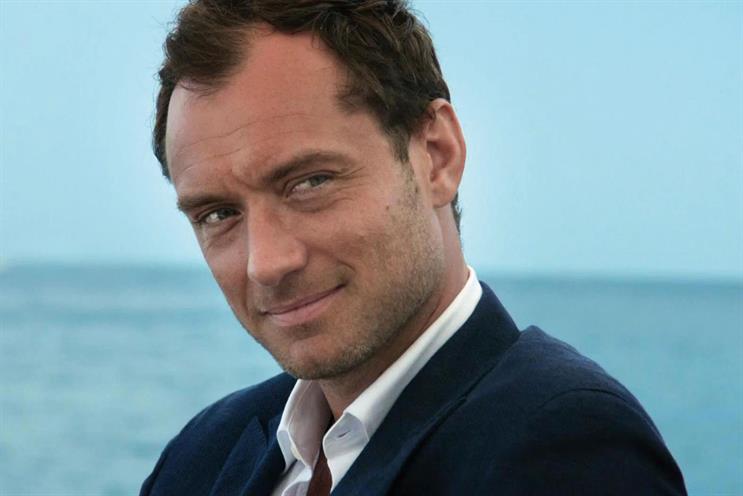 ADVERTISING
Johnnie Walker awards global account to Anomaly
Johnnie Walker has appointed Anomaly as its global lead creative agency, ditching Bartle Bogle Hegarty after 15 years. Anomaly, which created an online film starring Jude Law and Giancarlo Giannini for the brand last year, beat BBH, Ogilvy & Mather, BBDO and Wieden & Kennedy in the pitch.

Costa seeks agency to handle eCRM activity
Costa, the coffee-shop chain owned by Whitbread, has kicked off a review to find an eCRM agency to run its loyalty club in the UK. Pitches will take place this month.

Lucky Generals wins Pot Noodle business
Lucky Generals has replaced Mother on Pot Noodle's £3.5 million creative account after a competitive pitch. The agency beat Mother in the final stages of the process. Mother picked up the business in 2006.
MARKETING
EE calls time on Orange Wednesday cinema offer
EE has cancelled the two-for-one cinema ticket promotion launched by its predecessor Orange ten years ago. The offer will end in February, alongside a similar one for Pizza Express.

Red Bull parts company with Huib van Bockel
Huib van Bockel, Red Bull UK's marketing director, has left the drinks company to start his own consultancy. Van Bockel had led Red Bull's UK marketing since May 2011, before which he held the equivalent post in his native Holland for four years.
MEDIA
DCM hires Stacey to replace Rees
Simon Rees is leaving Digital Cinema Media, the cinema sales house, after three years as its chief executive. Karen Stacey, the former broadcast sales director at Bauer Media, will replace him on an interim basis. Rees steps down from his role at the end of January.

Transport for London kicks off roadside ad tender
Transport for London has launched a process to find a new partner to manage the sales for its roadside advertising estate, currently handled by JCDecaux. The tender is worth an estimated £30 million over eight years.

Steve Atkinson steps down from Outdoor Plus
Steve Atkinson left his role as the commercial director at Outdoor Plus in December to "explore new op­portunities". The former group sales director at Clear Channel joined Outdoor Plus two years ago as it attempted to raise its profile in the industry. Outdoor Plus is led by the managing director and biggest shareholder, Jonathan Lewis.
DIGITAL
Sony releases controversial movie The Interview
Sony Pictures has released The Interview online and in some smaller theatres after an aborted national cinema launch. The film, which stars Seth Rogen as an unlikely assassinator of Kim Jong-un, brought in $15 million in online sales in the first four days..