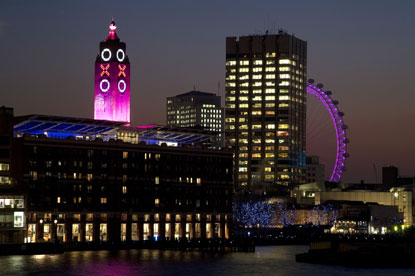 Mayor Boris Johnson and his team have allocated a budget of £600,000 to create a new logo and identity for the city ahead of the 2012 Olympics, and want to have this in place by next spring.

The Mayor's office is inviting agencies to tender for four contracts related to the new identity: designing the logo; brand activation, which could include advertising and experiential activity; tracking; and evaluation and events.

Dan Ritterband, the director of marketing at the Mayor of London's office, described the activity as "strategic" and said that it was separate to the current £30 million activation business for bodies such as VisitLondon and ThinkLondon, though the new logo is likely to appear in this activity.

The Mayor's office is also looking to sell London sponsorship packages to advertisers in key areas such as "culture", "transport" and "sports".

The creation of a new identity is seen as a way to build London's image both in the UK and overseas ahead of the 2012 Olympics.

Ritterband said: "We always realised that there would be a right time for a rebrand before the Olympics to get the messaging right, now we're three years out from the games there is an opportunity to look at the London brand."