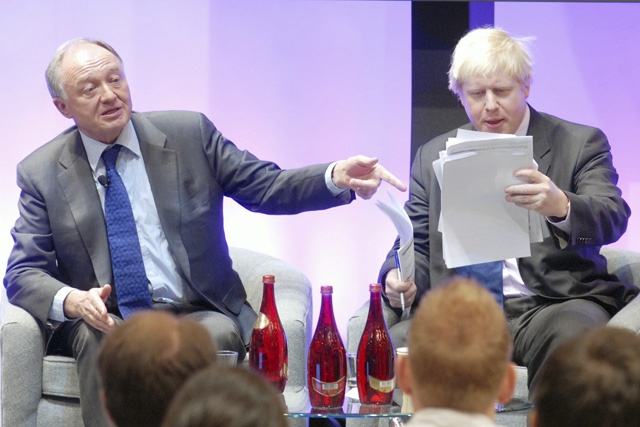 Livingstone, the Labour party candidate and former London Mayor, is currently holding chemistry meetings with large London shops.
Separately, the current Mayor of London Boris Johnson is also said to have contacted agencies inviting them to compete to create a campaign to help him get re-elected. However, his spokesman denied that agencies have been approached.
The 2012 Mayoral election will be held on 3 May next year and is set to be a lively contest after Johnson defeated Livingstone at the last mayoral election in 2008.
Three years ago, Livingstone signed up Fallon to help him to fight Johnson, shortly after the agency released its award-winning Cadbury "gorilla" spot.
The £400,000 campaign involved Livingstone appearing in a series of billboards posters and YouTube clips, with the strapline: "Don't risk London. Vote Ken."
Meanwhile, the creative work for Boris Johnson's "Back Boris" election campaign in 2008 was by Perfect Day with Goodstuff handling communications planning.
London Elects, the organisation responsible for elections in London recently kicked off a search to find an agency to handle its marketing activity ahead of the 2012 elections for the Mayor of London and London Assembly in April.
The successful agency will be responsible for creating print, digital and radio campaigns that raises awareness of the Mayoral and Assembly elections. The work will particularly look to highlight the need for Londoners to register if they want to vote in the elections.